West Africa Seeks $5-6 Billion Aid, Debts Canceled: Sierra Leone's Koroma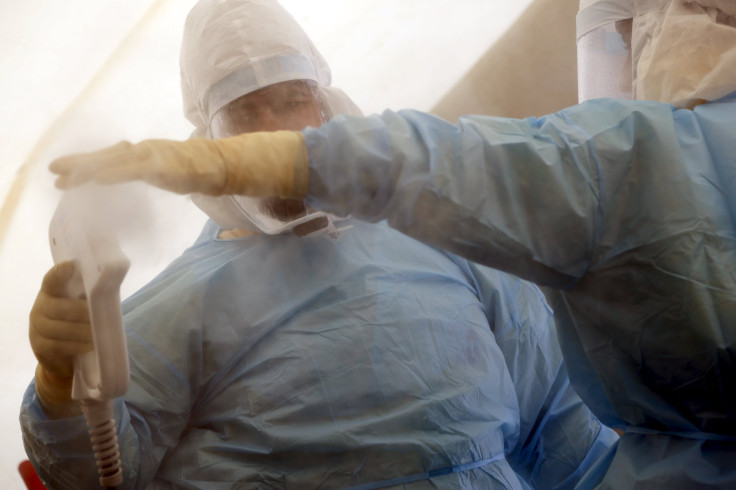 WASHINGTON (Thomson Reuters Foundation) - The Ebola-stricken nations of West Africa are asking international donors to cancel their debts and give them $5-6 billion over two years to rebuild their economies, devastated by the deadly disease, Sierra Leone's president said on Thursday.
"Our social services are ruined, our economies have halted, and we need a real Marshall Plan to take us out of the woods," President Ernest Bai Koroma said in an interview with the Thomson Reuters Foundation.
The leaders of Sierra Leone, Guinea and Liberia will unveil their regional reconstruction program at a meeting on Friday with the heads of the World Bank, the United Nations and the International Monetary Fund.
Koroma said he wants World Bank President Jim Yong Kim to deliver on his promise last year of regional reconstruction on the scale of the Marshall Plan that rebuilt Europe after World War II. The three nations also need about $4 billion in debt forgiveness over and above the relief already provided, he said.
"If that (debt) is canceled and support is provided to our regional program, it will take us a long way forward in our transformation agenda," Koroma said.
The request is sizable. Already the international community has pledged $5.6 billion to tackle Ebola and the damage it has wrought. More than 10,000 people have died since the virus struck West Africa a year ago and 25,791 people have been diagnosed with the disease, rocking a region still recovering from civil wars.
The number of new Ebola infections has fallen sharply recently, raising prospects for zero infections soon. The World Health Organisation reported 37 confirmed cases in the week to April 12, down from 150 four weeks earlier.
But the social and economic toll has been immense. The healthcare systems collapsed, schools closed, flights were canceled, workers left and unemployment has soared.
Economic output this year is forecast to contract 13 percent in Sierra Leone, 1.4 percent in Liberia and growth to stall in Guinea. The global collapse in commodity prices has ruined their export sectors.
FOOD INSECURITY
Food shortages are worsening. As the disease cut huge swathes through families and villages, farmers were unable to tend their crops. The World Food Programme is providing supplies.
Koroma said he was concerned about the planting season for rice, a staple for his country, and said farmers urgently needed seedlings, equipment and fertilizer within the next few weeks.
"This is very critical," he said. "We have to move quickly and cut through the bureaucracy."
The World Food Programme forecasts the number of food insecure people in Sierra Leone, meaning they cannot get enough to eat, will increase by one third to 610,000 this year.
Koroma said the number will be much lower if the country's farmers do not miss the April-May rice planting season.
The international community already has provided support through healthcare program and IMF credit facilities. But Koroma said that now that the health crisis is ebbing, a regional reconstruction plan led by the World Bank and supported by bilateral and multilateral donors is crucial to put the three countries' economies onto a secure path.
© Copyright IBTimes 2023. All rights reserved.