West Indies Break 14 Match Jinx. Win 2nd ODI Against Australia.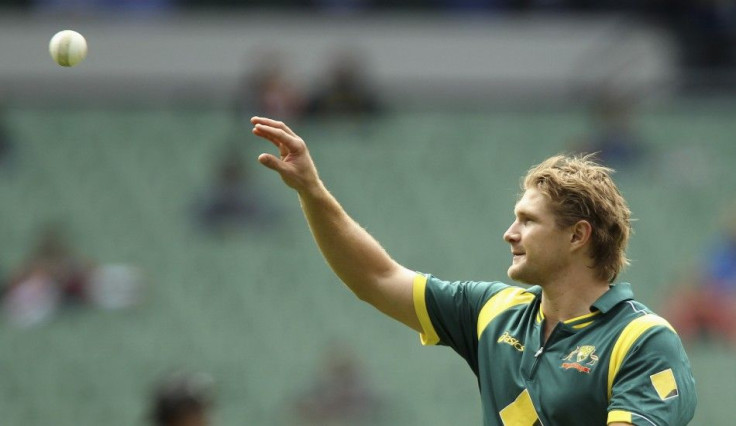 The hosts have done it. Finally.
In fading light and a euphoric mood, the West Indies team enthralled the crowd on their home turf as they blasted their way to victory in the 2nd ODI against Australia on Sunday. They won by 5 wickets with 11 balls remaining.
Australia batted first making an immensely achievable total of 154. Still, it didn't begin too well for the hosts as they lost a wicket on the very first ball of the game. A worried crowd feared another loss against the invincible Australians. The silence only grew as West Indies struggled at 74 for 4. But then came the priceless partnership between Pollard and Dwayne Bravo. Pollard thrilled the anxious spectators and blasted 30 off 49 balls, which included 4 sixes. The crowd roared and there was no looking back from there.
However, exciting as Sunday's win was, there's still many a slip between the cup and the lip. The two teams stand at one all at this point. There is still a lot of cricket to be played - three ODIs, two T20s and three test matches - before West Indies can bring out the bubbly.
Still Sunday's win is a significant one for the West Indians. For Australia it's important to win the series said ODI captain Shane Watson before leaving for the trip. He said that they needed to maintain the high standard after a great win against Sri Lanka recently.
Watson, who's been sitting out this summer, now has to make sure that his team's morale does not begin to ebb. Before they left for the Caribbean, he'd admitted that some team members were tired after playing non-stop this summer. They barely had time to blink before the Tri-Series ended, before they were on a plane to the West Indies.
The question now is whether the fatigue is finally starting to take its toll. The grueling summer has left some team members tired or injured. With Clarke and Ponting missing, the worry is that the weary team will not be able to keep up. This especially because the other side has is rested and eager for a win.
The jinx is broken. The underdogs have nothing to lose, while the winners have a lot to protect. It's going to be an exciting series. The next ODI is on the 20th at Kingston. It's not a decisive one, yet. But, if the Australians want to stay on the top, they need to win this one.
© Copyright IBTimes 2023. All rights reserved.