Westminster Dog Show 2014 Day 1 Results: 'Best Of Group' In Hound, Toy, Non-Sporting, Herding Categories [PHOTOS]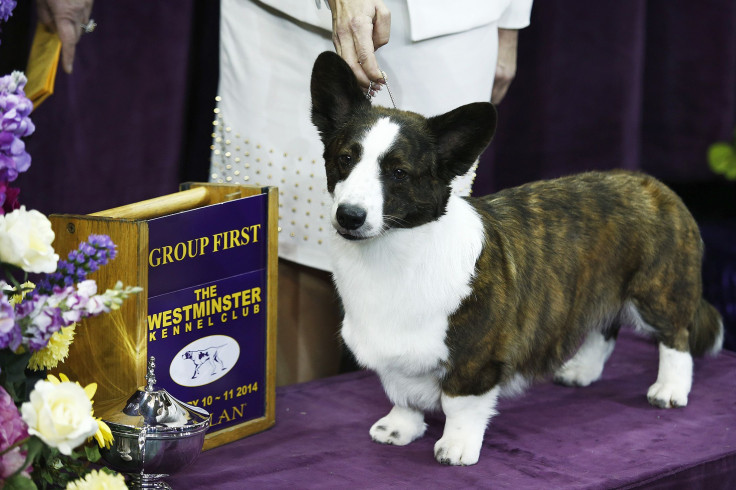 The first day of the 2014 Westminster Kennel Club Dog Show is complete, with judges announcing the winners of several key categories.
Participants converged at The Piers and Madison Square Garden in New York City to compete in the hound, toy, non-sporting and herding groups. By Monday night, fans had learned which four canines had won "Best Of Group" and earned the honor of competing for the title of "Best In Show."
Nathan, a bloodhound, was named "Best Of Group" for the Westminster Dog Show's hound category. The Whippet, Basset Hound, and Irish Wolfhound composed the rest of the group's top contestants.
Classie, a miniature pinscher, was named "Best Of Group" in the toy category. The Cavalier King Charles Spaniel finished in second place, the Pomeranian finished in third place, and the Pekingnese rounded out the group's top spots.
In the non-sporting category, Ally, a standard poodle, bested a Tibetan Spaniel, a miniature poodle and a Dalmatian to earn "Best Of Group" honors. It was the 29th such win for standard poodles at the Westminster Dog Show, more than any other breed in any group, Reuters notes.
Finally, Coco Posh, a Cardigan Welsh corgi, won the herding group, becoming the first of its breed to earn the title. A Puli, German Shepherd and Old English Sheep Dog finished in second, third and fourth place, respectively.
On Tuesday night, judges will determine the winners of the sporting, working and terrier categories. Those winners will join the four previous winners in a competition for the distinction of "Best Of Show." The Westminster Dog Show's top award will be announced shortly before 11 p.m.
Want to find out more about the Westminster Dog Show's day one results? A full list of the day's "Best Of Breed" winners can be found at the event's official website, or by clicking here.
In addition, a television schedule, access to live streams, and more information about the Westminster Dog Show can be found here.
© Copyright IBTimes 2023. All rights reserved.