WeWork Cofounder Rebekah Neumann Is Real-Life 'Devil Wears Prada'? Constantly Wants Employees Fired
Rebekah Paltrow Neumann, one of the co-founders of WeWork along with her husband, WeWork CEO Adam Nuemann, is trying to meld yoga spirituality with business ruthlessness and it's not turning out that well.
This woman described as her husband's "strategic thought partner," and who happens to be a cousin to actress Gywneth Paltrow, has managed to craft a reputatation as one of the least liked bosses at WeWork. Why?
Company employees said Paltrow Neumann, who's also the company's chief brand and impact officer, "has ordered multiple employees fired after meeting them for just minutes, telling staff she didn't like their energy," according to a Wall Street Journal report.
No confirmation if these employees were really fired, though.
This reported attitude brings to mind the famed character of Meryl Streep, Miranda Priestly, in the movie "The Devil Wears Prada." In the 2006 hit, Priestly was known for her over-the-top demands and grim treatment of her employees.
Paltrow Neumann is also said to be "impulsive at times," which is a trait she shares with her husband, who's also made a name for himself because of his unorthodox behavior. Adam once said he wanted to become prime minister of Israel, but later corrected himself, saying that if he ran for any elective position, it would be for president of the world.
He has also bemoaned the number of 'B' players hired amid the company's rapid growth. And had ordered his staff to fire 20% of the company's employees every year.
Paltrow Neumann's thing about energy, which she shares with her husband, is an offshoot of her being an avid yoga practitioner. Paltrow Neumann, however, admitted she once wanted to become an actress like her more famous cousin.
Instead, she took up yoga, earned a certification in Jivamukti yoga and traveled around the world practising yoga. She once attended a birthday party for the Dalai Lama.
As can be expected from any ardent yogini, Paltrow Neumann "pushes to infuse spiritualism in We," said a former employees who worked with her. She also takes this focus on spirituality with her to her job as CEO of WeGrow, the "conscious entrepreneurial school" for children 2 to 11 under The We Company's corporate umbrella.
Paltrow Neumann's reputation was apparently enough for investors to move she be excluded from WeWork's succession planning when the company released its IPO filing in August. Investors also barred her from serving on the company's board of directors.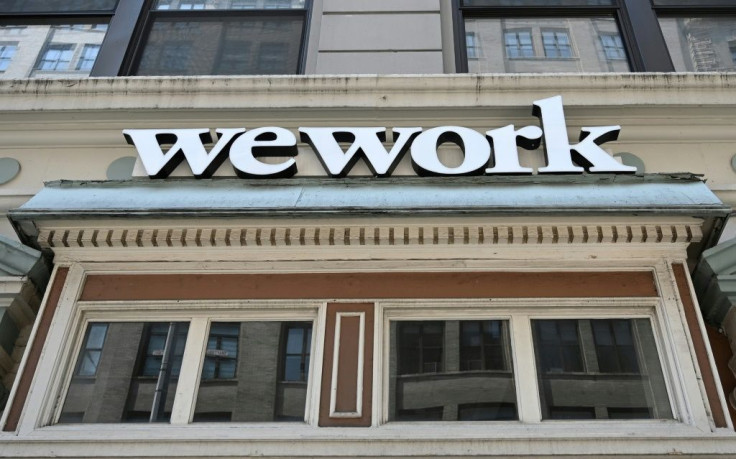 © Copyright IBTimes 2023. All rights reserved.