Whaling Summit: Australia Maintains That Japan's Whale Hunts Are 'Not Necessary'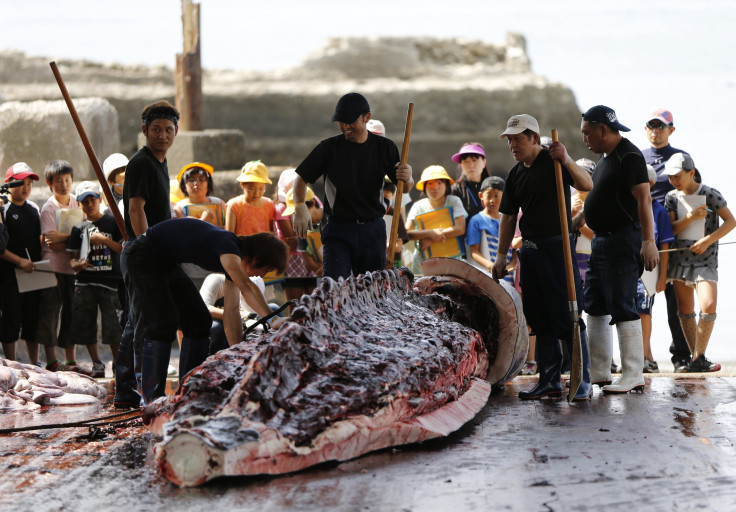 Australian officials asked the International Whaling Commission Monday to maintain a temporary ban on whaling imposed on Japan in the first global summit on whaling since March. "We need to just ensure that the commission, as the responsible international organization, considers the guidance of the [United Nations International Court of Justice], and incorporates its learned judgment into the practices of the commission," Australia Environment Minister Greg Hunt said at the summit in Portoroz, Slovenia, according to the Sydney Morning Herald.
Hunt said that Australia's stance on Japan's whaling practices remained "unchanged." "Australia is of the view that lethal scientific research is not necessary," he said.
The U.N. International Court of Justice ruled in March that Japan's whale hunts in the Antarctic were not for scientific research, as Tokyo had claimed, following a lawsuit against Japan in 2010. The lawsuit, brought to the court by Australia with support from New Zealand, questioned the legality of Japan's whaling program in the Southern Ocean. The courts temporarily suspended special permits given to Japan that allowed the country to hunt and kill whales for scientific research until Tokyo revised its whaling program. The decision received praise from anti-whalers and conservationists alike.
Japan said it would abide by the ruling, but Japan's Chief Cabinet Secretary Yoshihide Suga criticized the International Whaling Commission, which banned all commercial whaling in 1986, for what he said was the organization's failure to "function effectively."
Japan has said it will resume hunting minke whales in the Antarctic next year after Tokyo revised its whaling program to have what officials said is a more scientific focus, the government announced earlier this month. The Fisheries Agency said its new program addresses the problems highlighted by the ICJ in its March ruling. Officials said the agency would even consider nonlethal methods of scientific research, something that anti-whalers have long argued for.
© Copyright IBTimes 2023. All rights reserved.