What Is ADA Worth? How Cardano Futures Compare To Bitcoin Futures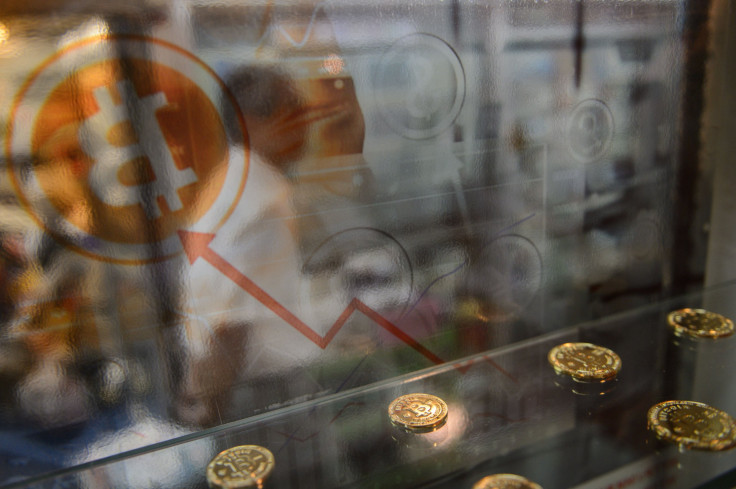 This week the cryptocurrency exchange BitMEX started listing ADA tokens on the platform's futures exchange. Cardano, ADA's parent blockchain network, took off in fall 2017. Bitcoin futures ushered in a new category of blockchain-based assets a few months later. CoinMarketCap estimates ADA peaked at $1.26 per token last week then sold for $0.78 this Wednesday. Will cryptocurrency derivatives transform the market in 2018?
"We're the second cryptocurrency to be launched on a futures exchange," Michael Parsons, chairman of the Cardano Foundation, told International Business Times. "It took bitcoin eight years to get onto a futures exchange. We took two years from inception and three months from launch." Bitcoin Magazine reported BitMEX was the fifth exchange to add ADA tokens since October 2017.
ADA futures are nowhere near as widespread as bitcoin counterparts, which are now offered by mainstream financial institutions in Switzerland, the United Kingdom, United States and Thailand, just to name a few. Bloomberg reported CME Group facilitated 1,000 bitcoin futures contracts while Cboe's open interest included 4,011 contracts. Yet many feel these blockchain-based derivatives have underperformed so far, with some big players betting bitcoin's price will sink.
"We shouldn't really care if people are longing or shorting it [bitcoin] because the value of the technology is yet to be realized. And in the meantime the price fluctuations are a little bit of a sideshow," Mark David Bakacs, founder of the blockchain venture fund Venture.One and co-founder of the cryptocurrency trading platform Omega One, told IBT. "It's only a matter of time until we have derivatives for all types of other cryptocurrencies... the whole thing about futures right now is really driving adoption."
Cardano surged in the weeks leading up to its derivatives launch. According to OnChainFX, ADA prices increased 566 percent over the past month, giving Cardano a global market cap of $19.8 billion. Yet skepticism about bitcoin futures still dominates headlines.
"It's natural that most of the attention goes to bitcoin [futures]. Right now it is the largest and most mature asset in that case," Katya Chupryna, former hedge fund manager founder turned chief strategy officer at the fintech startup Thinknum, told IBT. "When you short euros against dollars, for example, you have some sort of fundamental view of their economies. You have some sort of view of what their central banks might do. You have other factors you might be basing this on. If it's purely supply and demand, which appears to be the case in crypto, then it's just speculation."
Both Chupryna and Bakacs said bitcoin futures are driving public awareness, institutional participation and adoption, regardless of whether investors are shorting bitcoin. They see increased exposure to the cryptocurrency market as trending upwards. Bitcoin's foundational technology increases in value regardless of temporary market fluctuation. So then the question about ADA becomes: What long-term value does Cardano offer that might impact the broader cryptocurrency market beyond speculative futures?
Unlike many of the other cryptocurrencies surging across global markets, ADA tokens were created by a seasoned blockchain veteran with experience launching a successful network.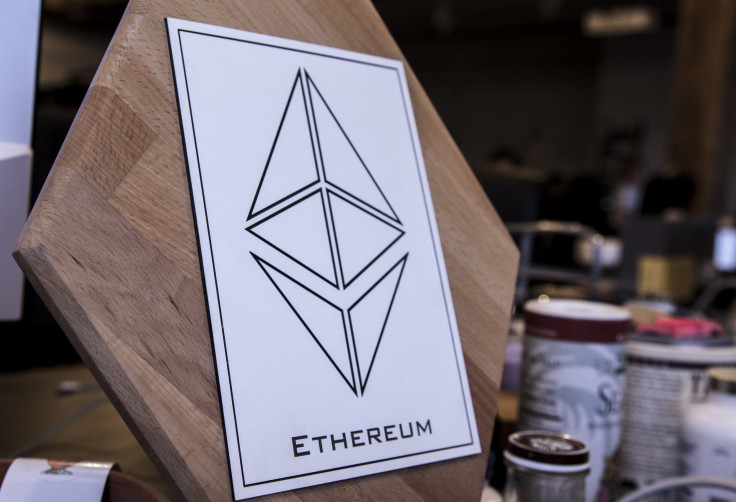 Several members of the founding team who helped Ethereum creator Vitalik Buterin turn his white paper into the world's second most popular cryptocurrency ecosystem have since launched their own blockchain empires. In 2015, co-founder Joe Lubin created ConsenSys in Brooklyn. It has since become one of the blockchain industry's biggest companies, with hundreds of employees, a venture capital fund and a network of dozens of cryptocurrency startups. Meanwhile, fellow Ethereum co-founder Charles Hoskinson was cooking up the Cardano network in Japan.
"In 2015, a group of people came together in Japan and asked Charles to develop a new blockchain protocol," Parsons said. "We're known in the Far East. But we didn't announce it [ADA] in the West until September when we released the settlement layer." Cardano brings two new technical components to the table: A layered approach to blockchain networks and a fully deployed proof of stake mechanism, which requires less electricity for mining. For now, the former is the most important feature.
"Our blockchain, or blockchains, are built on a layered approach," Parsons said. "There's one layer for money and settlement and one layer for smart contracts. Then there are other bits of it for side chains, sharding, and so on or so forth."
It's important to note that ADA's parent network is still in its infancy. Mining isn't really enabled yet, plus the only players running Cardano nodes right now are companies and organizations that do business with Hoskinson on some level. Parsons said an independent company in Japan was responsible for selling ADA tokens so far. In this way, Hoskinson's project mirrors Lubin's emerging empire. Beyond the Switzerland-based Cardano Foundation, Hoskinson founded the tech company IOHK to develop the Cardano protocol.
The Cardano subreddit has more than 41,000 subscribers, while the official Cardano newsletter has 28,000 subscribers. However, it's too soon to say ADA if could be driven by a purely grassroots community. The current community is dominated by the Japanese tech industry, which is eager to help build an alternative to Chinese blockchain networks like NEO. Japanese buyers made up almost 95 percent of Cardano's token sale participants in years past. Long before the initial coin offering boom of 2017, the Cardano community raised $62 million worth of bitcoin in the world's second large-scale ICO.
Anyone who claims Cardano is more scalable than other cryptocurrencies, as some advocates do, is speculating about the token's future use cases rather than proven value. Even so, Cardano's layered network offers intriguing possibilities. "Instead of doing an Ethereum single design, where we put all the complexity in one big bucket," IOHK developer Duncan Coutts told IBT. "You can move value, you can move tokens, you can move data across these different [Cardano] blockchains...this is indeed cross-chain movement." The bitcoin community is also experimenting with cross-chain swaps, which suggests the future of cryptocurrency could belong to layered infrastructures.
So far all ADA users rely on Cardano's first edition settlement layer for counting money. The secondary layers for smart contracts and other nifty features are still aspirational goals on the roadmap. "This gives you some degree of isolation and security so that if one of those blockchains has a catastrophic security problem, it doesn't have to bring down the whole system," Coutts said. "You've separated your base store of value from your complicated smart contract execution environment."
It may take years for developers to offer a mature blockchain network with diversity and value that even comes close to bitcoin. Cryptocurrency newbies are rushing to buy ADA tokens in the meantime, but don't be too quick to write off their enthusiasm as speculative hype.
Cardano's community has taken a uniquely academic approach to development, partnering with universities such as the Tokyo Institute of Technology, plus Greece's National Research and Education Network. The bulk of Cardano research is peer-reviewed by academics, a novelty in the profits-crazed cryptocurrency industry. In 2017, the London think tank Z/Yen announced a multi-million dollar Cardano research program called Distributed Futures. "All of this research will help drive the Cardano ecosystem forward," Parsons said.
Hoskinson took years to launch Cardano because he is aiming for longevity. The true value of ADA futures will probably take an equally long time to emerge. "Given all we know about software flaws, how can you sleep at night if you have a bunch of money wrapped up in cryptocurrencies?" Coutts said. "Software failure is all around us….High assurance is what we're going for."
© Copyright IBTimes 2023. All rights reserved.