What Are The Panama Papers? Live Updates On World Leaders Implicated And Government Investigations Into Tax Evasion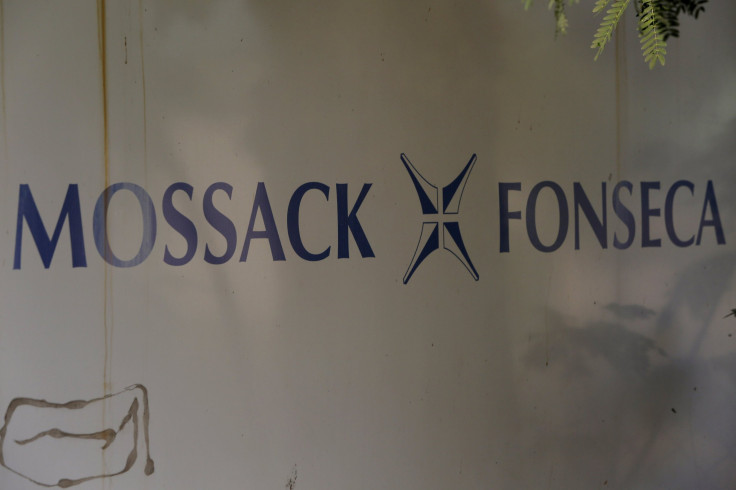 UPDATE: 8:25 p.m. EDT – The head of a Chilean anti-corruption group has stepped down after his name appeared on a list of Chileans appearing in the Panama Papers, a massive leak of documents allegedly exposing how the world's elites hide their wealth. Gonzalu Delaveau, president of the Chile affiliate of Transparency International, said the board of the group accepted his resignation. "It is good to step aside," he told CNN Chile. Chilean tax authorities announced Monday they were investigating any Chileans mentioned in the documents for possible tax evasion charges, according to the local emol.com news agency.
UPDATE: 4:18 p.m. EDT – The New York Times assured its readers Monday it would report on the largest ever leak of secret data, which detailed how global elites create offshore bank accounts to avoid taxes, after the newspaper and its website largely downplayed the story Sunday and Monday. The news broke Sunday afternoon, prompting the Times to publish a wire-service article detailing the scandal. It then published at 9:15 p.m. a staff-produced piece on its website. The story ran at the top of Page A3 in the Monday print edition, drawing criticism from some readers.
Matt Purdy, a deputy executive editor, said reporters and editors were working on a story Monday on offshore accounts and related topics, but noted that the newspaper had some challenges reporting on the so-called Panama Papers scandal.
"We didn't have access to the documents, and that is a very big issue," he said, adding, "This is a great trove of documents — certainly interesting and valuable — and it takes a while to know what to make of them."
UPDATE: 3:54 p.m. EDT – An anonymous source who leaked documents detailing the innermost financial workings of the world's business and political leaders said he acted because he wanted to "make these crimes public." German newspaper reporter Bastian Obermayer of the Süddeutsche Zeitung of Munich said the source contacted him in late 2014 via encrypted chat offering tons of data.
"I don't know the name of the person or the identity of the person," Obermayer said. "But I would say I know the person. For certain periods I talked to [this person] more than to my wife."
Each time they spoke, they would begin with a known question and answer to reauthenticate each other. "I'd say 'is it sunny?' You'd say 'the moon is raining' or whatever nonsense, and then both of us can verify it's still the other person on the device," Obermayer told Wired.
Before contacting Mossack Fonseca, the Panamanian law firm at the center of the investigation, Obermayer destroyed his phone and the hard drive of the laptop he had used to chat with the source.
"This may have seemed a little overachieving," he said, "but better safe than sorry."
UPDATE: 3:34 p.m. EDT – The Panamanian law firm suddenly at the center of an international tax evasion scheme says it has "operated beyond reproach" for 40 years and has never faced criminal charges. So what exactly does Mossack Fonseca do?
The company operates offices in the United States, Belize, the Netherlands, Costa Rica, United Kingdom, Malta, Hong Kong, Cyprus, British Virgin Islands, Bahamas, British Anguilla, Seychelles and Samoa, as well as Panama. It was founded in 1977 by German Jürgen Mossack and Panamanian Ramón Fonseca and specializes in maritime law, trust services, wealth management, international business structures and commercial law.
Mossack is the son of a Nazi SS officer who moved to Panama after World War II. There, he worked as a spy against Cuba for the CIA, the Atlantic reported. Fonseca has served as an advisor to President Juan Carlos Varela and is a celebrated public figure. He has published several acclaimed novels, two of which won the Ricardo Miró Prize, a national literary award.
UPDATE: 3:24 p.m. EDT – The so-called Panama Papers reveal how the world's elite in Mexico, Russia, Brazil, South Africa, China and other countries, protected their wealth in offshore accounts. But why aren't more Americans included in the documents?
Pundits speculated Monday that another round of documents from Mossack Fonseca, the Panamanian law firm at the heart of the scandal, could eventually be made public, implicating U.S. officials and wealthy individuals. Others noted that American business leaders probably used different firms to create offshore companies because of Panama's complicated relationship with the U.S. or for other reasons.
"What's striking so far about the Panama Papers is that no U.S. politicians or prominent figures have been named yet. That is causing a kind of reverse-WikiLeaks effect on social media, in which it's assumed that because there are no American names, the whole thing must be a CIA plot or something," Daniel W. Drezner, a professor of international politics at the Fletcher School of Law and Diplomacy at Tufts University in Massachusetts, wrote for the Washington Post.
Mother Jones went in a different direction: "Maybe Mossack Fonseca just isn't the favored servicer of American corporations and zillionaires."
UPDATE: 3:08 p.m. EDT – Spanish tax authorities are looking into Argentine soccer superstar Lionel Messi's business deals after a global investigation indicates that he and his family may have created an offshore account to avoid taxes, the Associated Press reported Monday.
Messi's family has denied any wrongdoing and threatened to sue media outlets reporting on the alleged tax scheme carried out by Panamanian law firm Mossack Fonseca. Documents detailing the business deals of hundreds of global leaders and celebrities, including Messi, were released Sunday by a group of international journalists.
Messi and his father were charged in Spain last year with three counts of tax fraud for an alleged 4.1 million euros ($4.6 million) in unpaid taxes from 2007-09. They are expected in court in May.
UPDATE: 2:35 p.m. EDT – Iceland police expect swarms of protesters to come out against Prime Minister Sigmundur Davíð Gunnlaugsson Monday night at Austurvöllur square in Reykjavik and demand he resign over an alleged tax evasion scandal.
Gunnlaugsson seemed to stroke even more anger when he was asked to explain his role in an offshore company called Wintris Inc. that reportedly held shares worth nearly $4 million in Icelandic banks before the 2008 financial crisis. The documents show he failed to reveal his relationship to the company when he entered Iceland's parliament in 2009. But he said the public wouldn't be too alarmed about the allegations. "It's not like everyone is going to attend the protest," he said in a press interview early Monday.
Police, however, said they expected large crowds and were preparing accordingly. "We hope that the public will cooperate with us and show enough respect towards the police as not to throw things at us or to somehow make us the target of the protest," said Ásgeir Þór Ásgeirsson, head of the Reykjavik Metropolitan Police.
UPDATE: 1:45 p.m. EDT – The world's most popular tax havens include the British Virgin Islands, Bahamas and Nevada, according to offshore companies created by Panamanian law firm Mossack Fonseca. Documents from the law firm leaked this week by journalists detailed 210,000 companies in 21 offshore jurisdictions linked to global elites, including 142 politicians. Seychelles, Samoa, Hong Kong and the United Kingdom were also popular jurisdictions, Forbes reported.
UPDATE: 1:35 p.m. EDT – The missing loot from a decades-old, high-profile gold bullion robbery in the U.K. has been tied to a Panamanian tax evasion scandal. In the "crime of the century," as British media called it, a masked gang swiped three tons of bullion worth nearly $40 million from a Brink's-Mat warehouse at Heathrow Airport in November 1983. The treasure was largely melted down and never recovered.
But journalists this week determined that Mossack Fonseca, the law firm involved in the massive online Panama Papers leak, may have helped a money launderer in London cover up the crime. The International Consortium of Investigative Journalists found that Gordon Parry , who was sentenced in 1992 for handling the stolen bullion, used Mossack Fonseca to set up a shell company registered in Panama called Feberion Inc.
An internal company memo written by one of the law firm's founders, Jurgen Mossack, identified the heist by name. Mossack wrote he was aware that Feberion was "apparently involved in management of money from the famous theft from Brink's-Mat in London," the ICIJ report noted.
Mossack Fonseca told the Guardian: "The allegations you make related to the Brink's-Mat situation are entirely false. At no time did we know about any connection between that robbery and the name Parry. We were and are in the business of selling companies, not running them or their affairs. "
The law firm told the BBC that commenting, "would be a breach of our policies and legal obligation to maintain client confidentiality."
UPDATE: 1:16 p.m. EDT – A number of British politicians with ties to Prime Minister David Cameron were named in a massive leak of documents this week revealing possible tax evasion schemes. At least three former Conservative MPs and six members of the House of Lords were linked to companies represented by the offshore law firm Mossack Fonseca in Panama.
Cameron has been critical of offshore structures, calling them "not fair and not right." The Guardian detailed Cameron's many connections to the Panama Papers leak here.
UPDATE: 1:05 p.m. EDT – Credit Suisse, HSBC, UBS and Société Générale are among the 10 banks that requested the most offshore companies for clients in the Panama Papers leak of documents from Panama-based law firm Mossack Fonseca. In all, more than 500 banks, their subsidiaries and branches created nearly 15,600 shell companies with Mossack Fonseca in recent decades.
"To be sure, there is nothing illegal about operating in offshore jurisdictions and there can be legitimate reasons for having subsidiaries in low-tax countries. The banks also say they exercise proper due diligence when taking on new clients," Bloomberg wrote. "The worry for the banks is that the Panama Papers raise the prospect of yet more scrutiny, additional regulation and compliance and the risk of more fines."
UPDATE: 12:34 p.m. EDT – Fans are praising "The Simpsons" for predicting the "Panama Papers," a massive scandal this week where world leaders' potentially illegal tax havens were exposed in confidential documents leaked from a Panamanian law firm. In a 1996 episode titled "Bart the Fink," Bart Simpson exposes TV star Krusty the Clown's tax fraud, Esquire reported Monday.
"I'm sorry, I can't disclose any information about that customer's secret, illegal account," Krusty's bank manager in the Cayman Islands accidentally says over the phone. After he hangs up the phone, he tells himself: "Oh, crap. I shouldn't have said he was a customer... Oh, crap. I shouldn't have said it was a secret... Oh, crap! I certainly shouldn't have said it was illegal!"
UPDATE: 12:20 p.m. EDT – The nephew of embattled South African President Jacob Zuma has been linked to a massive leak of confidential documents described as the Panama Papers that detail how world leaders, including 12 heads of state, have used offshore tax havens to protect their wealth. In Africa, Kenya's second-highest judge and the twin sister of Congolese President Joseph Kabila were also named in the documents from Panama-based law firm Mossack Fonseca.
A spokesperson for Khulubuse Zuma denied reports that he had an offshore bank account. Zuma reportedly served as a representative of Caprikat Limited, which acquired oilfields in Democratic Republic of Congo in a 100 million rand ($6.8 million) deal in 2010 and is registered in the British Virgin Islands.
Kabila's sister, Jaynet Désirée Kabila Kyungu, was linked to Keratsu Holding Limited, a company incorporated in the Pacific island of Niue in June 2001.
Newsweek put together a list of African leaders named in the documents here.
UPDATE: 12:05 p.m. EDT – Celebrities named in the Panama Papers include Hong Kong action movie star Jackie Chan, Bollywood star Amitabh Bachchan, Spanish filmmaker Pedro Almodóvar and Argentine soccer star Lionel Messi. Chan is linked to at least six companies named in the leaked law firm documents, although the nature of the deals was not known.
"The world's best soccer player, Lionel Messi , is also found in the documents," the International Consortium of Investigative Journalists reported. "The records show Messi and his father were owners of a Panama company, Mega Star Enterprises Inc. This adds a new name to the list of shell companies known to be linked to Messi. His offshore dealings are currently the target of a tax evasion case in Spain."
UPDATE: 11:55 a.m. EDT – Leaders across Latin America have been implicated in possible tax evasion in the massive data leak called the Panama Papers. The more than 11.5 million documents from the law firm Mossack Fonseca, based in the tax haven of Panama, named officials in Argentina, Brazil, Mexico and Peru, the Tico Times of Costa Rica reported.
In Brazil, at least 57 people linked to the country's Petrobras corruption scandal that threatens to oust President Dilma Rousseff had opened offshore companies through Mossack Fonseca. The Panama Papers did not name Eduardo Cunha, the speaker of the lower house of Brazil's Congress, who has been leading the push to impeach Rousseff, but a company involved was directly linked to him, according to local media reports. A former Cabinet minister and a former legislator were also linked to the documents. Officials from Rousseff's leftist Workers Party were not named in the leaks, however.
Peru's leading timber company, as well as three renowned local chefs, were linked with offshore companies revealed in the documents. In Mexico, Juan Armando Hinojosa Cantu, head of the influential Higa business group, stashed at least $100 million in offshore companies, according to the website Aristegui Noticias. In Argentina, newly elected President Mauricio Macri and soccer megastar Lionel Messi were linked to the so-called Panama Papers.
Messi has said he will sue a Spanish newspaper for defamation for associating him with the tax evasion scandal.
UPDATE: 11:35 a.m. EDT – China took immediate steps Monday to suppress any information about a massive report published Sunday detailing how the world's elite hide wealth offshore. The documents from a Panamanian law firm name the families of at least eight current and former members of China's supreme ruling body, the Guardian wrote.
Posts about the report on social networks such as Sina Weibo and Wechat were deleted Monday morning, the BBC reported. The website Freeweibo.com, which follows censorship on Weibo, found "Panama" had quickly become the second-most-censored term on the network.
The documents name President Xi Jinping's brother-in-law, Deng Jiagui, who has amassed hundreds of millions of dollars in real estate, share holdings and other assets.
"China's ruling Communist Party does not like to discuss the wealth of its leaders, or their families, especially as it wages an aggressive, if selective, anti-corruption campaign," the Washington Post noted.
UPDATE: 11:20 a.m. EDT – Iceland's parliament is preparing a no-confidence vote in the government Monday after leaked documents suggested Prime Minister Sigmundur David Gunnlaugsson deliberately hid holdings that represented a serious conflict of interest. He has said he will not resign after the release Sunday of the so-called Panama Papers, a massive trove of documents from a Panamanian law firm that detail how world leaders hid their wealth. The documents name 140 politicians from more than 50 countries — including 12 current or former heads of state -- along with celebrities and other prominent figures.
Gunnlaugsson allegedly set up a company in the British Virgin Islands and then sold his half to his wife just before an Icelandic law took effect in 2009 that would have required him to declare the company a conflict of interest. Former Prime Minister Johanna Sigurdardottir and more than 24,000 others have signed a petition calling for him to step down since the documents were released.
Original story:
Government officials around the world vowed Monday to investigate tax evasion accusations involving some of the world's richest and most powerful leaders after leaked documents from a Panamanian law firm detailed how clients avoided tax or laundered money. World leaders, including the prime ministers of Britain, Iceland and Pakistan and the president of Ukraine, were identified Sunday in the documents known as the Panama Papers, which indicate that some of the funds were being used for suspected money laundering, arms and drug deals, and tax evasion.
Those named in the more than 11.5 million documents from law firm Mossack Fonseca, located in the tax haven of Panama, rushed to defend the offshore havens or deny wrongdoing. In Russia, the Kremlin said the documents contained "nothing concrete and nothing new." In the United Kingdom, a spokesman for Prime Minister David Cameron defended reports that Cameron's late father had links to an offshore company. Cameron has been critical of tax evasion and tax avoidance in the past.
The documents covering a period of almost 40 years were released by the International Consortium of Investigative Journalists and more than 100 other news organizations, prompting officials in Australia, Austria, Brazil, France and Sweden, among others, to open tax evasion investigations. In Australia, the federal Tax Office said it was looking into more than 800 Mossack Fonseca clients linked to an unnamed offshore service provider located in Hong Kong.
"I think the leak will prove to be probably the biggest blow the offshore world has ever taken because of the extent of the documents," ICJC Director Gerard Ryle said.
Ramon Fonseca, the head of Mossack Fonseca and a former senior government official in Panama, denied any wrongdoing. He said his firm's database was hacked and called the leak "an international campaign against privacy." He told Reuters the firm had created more than 240,000 offshore companies that were largely used for "legitimate purposes."
Individuals and banks have both fallen under scrutiny under the scandal. Austria's financial markets regulator FMA opened a money laundering investigation into lenders Raiffeisen Bank International (RBIV.VI) and Hypo Landesbank Vorarlberg after they were named in the Panama Papers.
The Norwegian government said Norwegian bank DNB needed to be transparent about how it helped clients set up offshore companies in the Seychelles. "DNB says this should not have happened and that the bank should not have participated," Trade and Industry Minister Monica Maeland said.
In Ukraine, lawmakers demanded an investigation into President Petro Poroshenko's decision to move his confectionery business, Roshen, to the British Virgin Islands in August 2014 as a violent struggle between Kiev and pro-Russian separatists escalated.
"It is the height of cynicism to open offshore companies at a time when hundreds of our soldiers are dying," leader of the populist Radical Party, Oleh Lyashko, said on Facebook, calling for Poroshenko's impeachment.
The world's most popular offshore financial centers include Panama, the Cayman Islands, Bermuda and the British Virgin Islands.
Some leaders critical of tax evasion hailed the leaked documents Monday as good news for the world's public coffers. French President François Hollande said the "good revelations" would "increase tax revenues from those who commit fraud."
"The documents provide details on some shocking acts of corruption in Russia, hint at scandalous goings-on in a range of developing nations, and may prompt a political crisis in Iceland," Matthew Yglesias wrote for Vox. "But they also offer the most granular look ever at a banal reality that's long been hiding in plain sight. Even as the world's wealthiest and most powerful nations have engaged in increasingly complex and intensive efforts at international cooperation to smooth the wheels of global commerce, they have willfully chosen to allow the wealthiest members of Western society to shield their financial assets from taxation (and in many cases divorce or bankruptcy settlement) by taking advantage of shell companies and tax havens."
FOR FREE to continue reading
✔️ Unlock the full content of International Business Times UK for free
offer available for a limited time only
✔️ Easily manage your Newsletters subscriptions and save your favourite articles
✔️ No payment method required
Already have an account? Log in
© Copyright IBTimes 2023. All rights reserved.