What Are Starbucks' Newest Menu Items? Chain Releases 2021 Coffee Drinks
To jumpstart the year, Starbucks (SBUX) has introduced new coffee drinks to its 2021 menu that will begin arriving in stores on Tuesday.
Included in the offering is the Pistachio Latte – a drink that features espresso shots paired with pistachio-infused milk, orange zest, and a sprinkle of salty-sweet pistachio topping.
The Pistachio Latte first launched at a Starbucks Roastery in Chicago in November 2019 as a riff on the Italian café classic Starbucks Reserve Hazelnut Bianco Latte while combining other nuts of the region.
"Hazelnuts are grown in northern Italy, and some of the best pistachios are grown in the southern region of Italy," said Jennifer Galbraith, who is part of the Starbucks Roastery beverage development team. "They call them 'green gold' – there's even a pistachio festival in Bronte, Sicily."
The Pistachio Latte will be available at participating U.S. and Canadian Starbucks stores for a limited time over the winter season. It can be served hot, iced, or blended.
Also coming to the Starbucks menu are two new Starbucks Reserve whole bean coffees – the Starbucks Reserve Guatemala Huehuetenango and Starbucks Reserve Ethiopia Yirgacheffe Chelelektu.
The Ethiopia Yirgacheffe Chelelektu is a coffee that features "delicate floral aromas" and acidity with raspberry and tangerine notes, while the Guatemala Huehuetenango is a rich coffee with notes of candied orange, dark chocolate, and graham cracker.
The Reserve coffees are available in the U.S. for a limited time and will rotate seasonally while supplies last.
Starbucks has also introduced the Honey Almondmilk Cold Brew and made the Kale and Portabella Mushroom Sous Vide Egg Bites, and Honey Almondmilk Flat White permanent menu items, USA Today said.
The addition of the new Starbucks menu items comes as the coffee chain has seen consumers spend more during the coronavirus pandemic. At the end of October, Starbucks reported that comparable-stores sales were down 9% in the U.S., but the price of an average order was up 21% in the U.S.
Shares of Starbucks were trading at $103 as of premarket open on Tuesday, down 10 cents of 0.10%.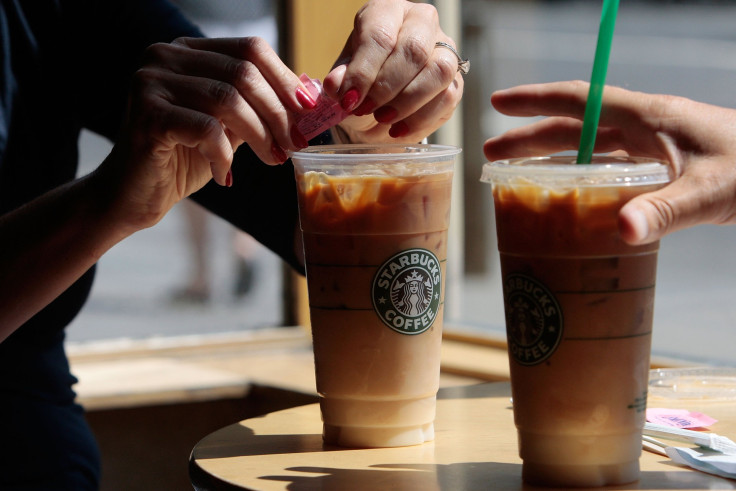 © Copyright IBTimes 2023. All rights reserved.