What Are Your Friends Spending On Wedding Gifts? How People Around The Country Purchase Presents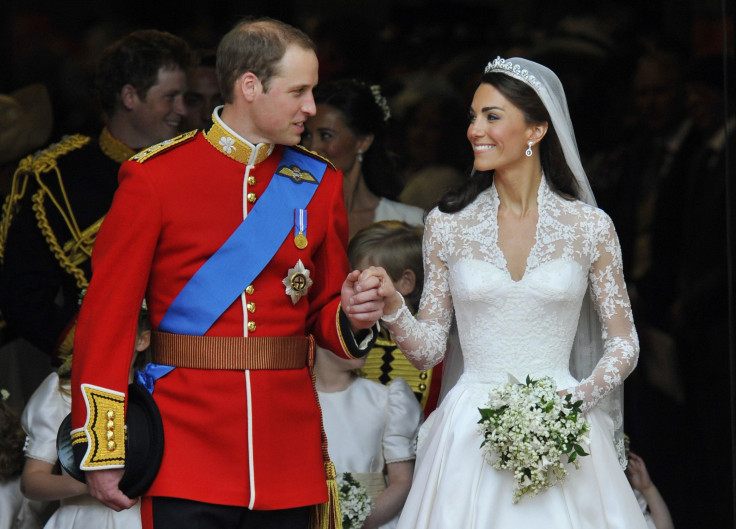 If you're planning on attending a wedding, gift-giving comes with the territory.
Whether it's donating funds to a charity of the bride and grooms' choosing or selecting an item from the registry, purchasing a wedding gift can be a fraught experience—especially if you don't know the couple well.
The question of how much to spend on a gift is likely the first question that might surface. Wedding registries tend to ask for home appliances, tools or fancy tableware and all of the above can cost a pretty penny.
Bankrate.com released a survey Wednesday to determine exactly how much people from all across the country prefer to spend on their wedding gifts – and broke their findings down by region. The survey, which was conducted by the Princeton Survey Research Associates International, asked 1,000 adults living in the continental U.S. One of the findings revealed that Northeastern dwellers were more likely to shell out for a wedding gift for a loved one.
Read: How To Select A Diamond Shape, Find A Good Price And More For A Holiday Proposal
The finding was one of the most-noted discoveries in the survey. Thirty percent of Northeasterners spent at least $200 on a gift for a friend or a family member, as opposed to the 13 percent of those surveyed around the country. Even when it came to co-workers, distant relatives and mere acquaintances, 46 percent of Northeasterners said they would spend at least $100 on a wedding gift, versus the remaining regions.
The moral of the story? Strongly consider inviting the colleague, distant relative and sometimes friend to your wedding if they hail from the Northeast.
When it came to the southern and western regions, adults were more likely to purchase an actual gift from the registry. Midwestern and Northeastern guests were more likely to gift a check or cash. However, when broken down by age group, millennials were less likely to give cash or a check, opting instead for a gift from the registry. Thirty-four percent of Gen Xers were also more likely to gift wedding registry present.
When it comes to wedding gift spending, online wedding resource The Knot broke down an exact formula for what you should be purchasing depending on your personal finances and how well you actually know the couple. And what are the appropriate gifts to bestow?
"You have two options," Amy Keith of The Knot wrote about the etiquette of wedding gift-giving. "Something from the couple's wedding registry or cash. Couples just starting out might prefer monetary gifts that they can put toward a down payment on a house or to help pay for their honeymoon."
© Copyright IBTimes 2023. All rights reserved.