Prince Harry's Girlfriend Meghan Markle Planning To Attend Pippa Middleton's Wedding: Report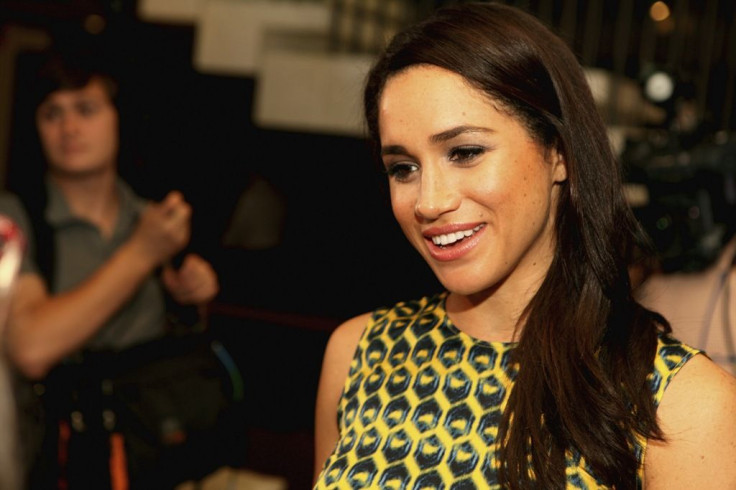 Prince Harry's girlfriend Meghan Markle is planning to attend Pippa Middleton's wedding in May and has requested for one week leave from her legal drama "Suits," Hello! magazine reported Monday. If the secretive couple attends the highly anticipated wedding of Kate Middleton's sister, it would mark an important step in their relationship, the magazine noted.
There have been speculations that Pippa is unlikely to invite Markle over the concerns that the American actress would overshadow her big day. However, neither Pippa nor Markle have addressed the rumors.
But, according to Hello magazine, Markle will indeed attend the 33-year-old's wedding. The American actress wants to take temporary leave from the show between May 15 and May 22, Hello reported.
Pippa got engaged to hedge fund manager James Matthews last July. The two will exchange vows on May 20 at St. Mark's Church Englefield, Berkshire — near the bride's family home. On April 10, Kensington Palace said that the Duchess Of Cambridge's children, 3-year-old Prince George, and 1-year-old Princess Charlotte, will be a page boy and bridesmaid at their aunt's wedding. Kate and Prince William will also attend the wedding.
Meanwhile, Harry and Markle celebrated the Easter weekend together in Toronto, where the 35-year-old is shooting for "Suits." Harry flew to the Canadian city April 12 and was spotted with a duffel bag and wore a baseball cap. The couple has been juggling their work and love life by travelling between London and Toronto.
A recent E News report that cited a source, said Markle was thinking of a career change and was "ready to be done with 'Suits'" and with "acting in general."
"Even before Harry, she was starting to think about transitioning out of acting. She wants to focus on other worldly endeavors she is passionate about, like her philanthropy," the source told the entertainment website last month.
© Copyright IBTimes 2023. All rights reserved.