What Is The Best City For Manufacturing? Is Your Hometown On The List?
Manufacturing continues to play an integral part in the U.S. economy, with several cities across the country thriving as a result. A recent study by AdvisorSmith looked at the impact manufacturing has on different regions and the locations that are seeing the most success from this industry segment.
According to the report, the Midwest and the South account for 39 of the top 50 manufacturing cities in the U.S., with the Northeast only comprise three thriving cities. The Midwest sees growth based on its focus in the automotive, agriculture, and raw material sectors while the South is strong in its production of oil and gas, chemicals, and furniture, the study said.
"Cities that performed well in our study tended to excel in high skill manufacturing," Adrian Mak of AdvisorSmith said in an email. "Although the list of industries is diverse, encompassing advanced engine technologies, electronics and semiconductor manufacturing, medical devices, or specialized industrial parts, US cities with strong manufacturing economies are focused on producing complex, technology-based products."
The study also indicated that Elkhart, Indiana, makes up the highest amount of manufacturing output per capita. Elkhart is considered the RV capital of the world and produces four times the national average of manufacturing output per capita at $32,489, AdvisorSmith reported. The reported national average for manufacturing output per capita was $7,032.
Right behind Elkhart is Columbus, Indiana, and Rocky Mount, North Carolina - two cities that focus on engine manufacturing with Cummins Inc. taking up residence in both locations, the study said. Another Indiana city to top the list as a thriving manufacturing location is Kokomo, which manufactures top products such as automotive transmissions, according to the report.
AdvisorSmith also suggested that Sheboygan, Wisconsin, is a top manufacturing city based on its commitment to manufacturing automotive parts, metal products, furniture, plastics, and orthodontic goods. Sheboygan is home to the Kohler Co. as well as Rockline Industries, Bemis Manufacturing Company, and Nemak.
Also included as part of the study and named a thriving manufacturing city were San Jose, California, Reno, Nevada, Lake Charles, Louisiana, Mount Vernon, Washington, and Dalton, Georgia, respectively.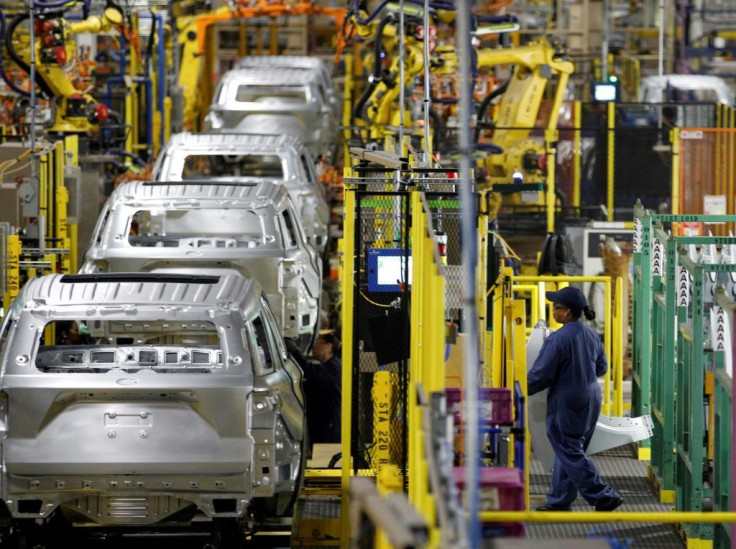 © Copyright IBTimes 2023. All rights reserved.