What Is Dark Shadows? See The Trailer [VIDEO]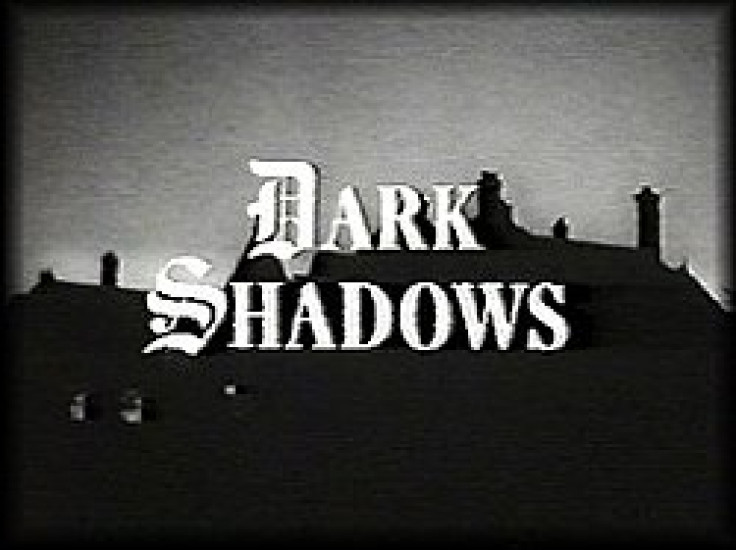 The Show: Before The Vampire Diaries, there was Dark Shadows. The Gothic soap opera aired from 1966-1971, featured a stunning array of supernatural creators such as zombies, werewolves, and ghosts. Interestingly enough, the show's most famous character, a vampire name Barnabas Collins, didn't appear until after the show's first season. The plot followed a wealthy family living in a estate known as Collinwood who repeatedly encounter out of the ordinary events.
In 1991, a remake of Dark Shadows premeiered on NBC, and though it's initial rating were high, it did not survive past season 1. In 2004, a Dark Shadows pilot was shot by the WB but was not chosen as part of the network's TV line-up. To this day, few have seen the episode.
The Film: Who better to direct the campy vampire tale than Tim Burton? The wacky filmmaker who is responsible for the likes of Edward Scissorhands and Nightmare Before Christmas, often delivers box office gold and fan favorites. His version of the tale is set to hit theaters on May 11th and film-goers can barely contain themselves! Burton chose to play on the story's comedic factors, such as a vampire adjusting to modern life and the results seem very impressive. The trailer, released this week, shows a marvelously Gothic setting in which Barnabas Collins (Johnny Depp) loses his great love to suicide and is put under a spell by a witch who he just wasn't that into. He is turned into a vampire and entombed, centuries later he is freed by a grave robber and returns to his beloved home in the (gasp!) 1970's. From the still images, it's clear that Burton has utilized one of the best aspects of HBO's True Blood: vampires crying blood.
The film stars Eva Green, as the witch who cursed Collins, Michelle Pfeffer and Johnny Lee Miller as siblings and his descendants, Chloe Moretz as a sullen teen, and Helena Boham Carter, as a judgmental psychologist. Watch the amazing new trailer below!
© Copyright IBTimes 2023. All rights reserved.