What Does Jared Kushner Do? Trump's Son-In-Law Sets Up Meetings With China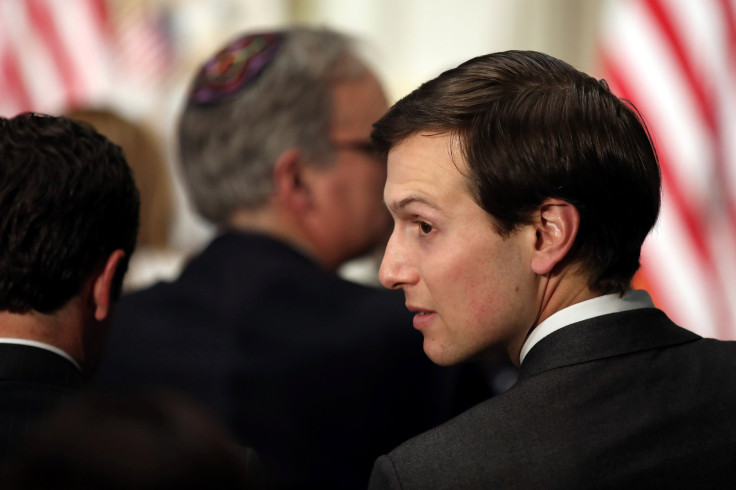 Before and following his election victory, President Donald Trump has had some harsh words for China on a number of key issues that many have claimed bristled Chinese President Xi Jinping and his government. But Thursday's visit, part of a two-day stay, was reportedly made possible because of White House adviser and Trump's son-in-law Jared Kushner.
The meetings are expected touch on an array of issues concerning both presidents and nations like North Korea's defense program, the massive trade deficit and China's economic practices, and perhaps even the South China Sea dispute.
Read: Trump's Latest Approval Ratings
Still, it's possible the talks could have grown more tense or awkward had it not been for Kushner's back-channeling with Chinese ambassador Cui Tiankai, the New York Times reported Sunday.
Their relationship began in February when Kushner and Tiankai were able to get their respective presidents and bosses to have a chat over the phone, and Trump would later back down from this comments over the "One China" policy that China has long employed to include the island nation of Taiwan as part of its mainland. Trump had seemingly rubbed the Chinese the wrong way after he took a congratulatory phone call from Taiwan's president in December.
Since then, Kushner and Tiankai have forged such a strong working relationship that the Times called him China's ambassador to Washington and he's now perceived to be somewhat of a "princeling."
The report cited Kushner's marriage to Trump's daughter and fellow adviser, Ivanka, and the fact that Xi himself is technically a princeling since his father, Xi Zhongxun, played a critical role in China's Communist revolution.
Read: Karen Pence Thanks Female Service Members
"Since Kissinger, the Chinese have been infatuated with gaining and maintaining access to the White House," a senior director for Asia in the Obama administration, Evan S. Medeiros, told the Times. "Having access to the president's family and somebody they see as a princeling is even better."
With the China meeting set, it's become clear that Kushner had carved out a critical role when it came to foreign policy even though officials claimed Secretary of State Rex Tillerson was the main point-man. Most recently, Kushner arrived in Iraq, along with the head of the Joint Chiefs of Staff and Marine Gen. Joseph Dunford, to hold meetings with both Iraqi and American officials, a spokesperson for Dunford said in a statement.
© Copyright IBTimes 2023. All rights reserved.