What Does Russia Think Of Donald Trump? Putin Orders Russian Media To Bash US President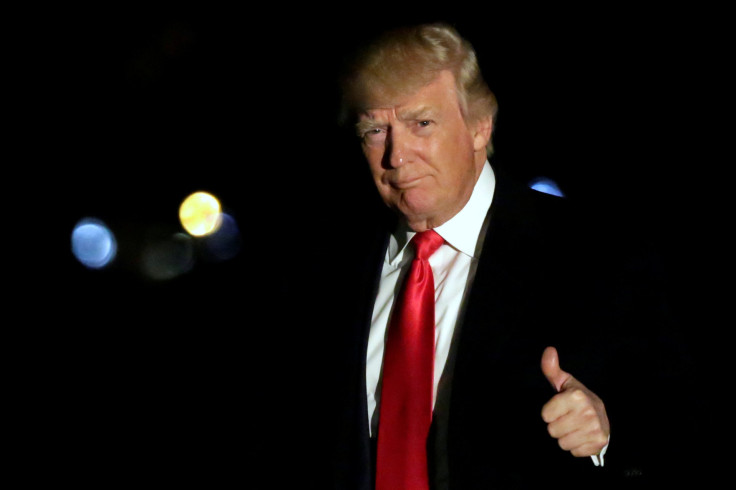 Russia's love affair with President Donald Trump might be over before it started. Russian coverage of the new White House administration has waned over the past two weeks in a sign that the Kremlin does not expect to have better relations with Trump than it did with his predecessor, former President Barack Obama, the Moscow Times reported Tuesday.
The findings are based on a study from the RBC news agency that monitored coverage from major Russian networks, which tend to be controlled by the Kremlin. The study looked at Pervyi Kanal, Rossiya 1, Rossiya 24, TV Tsentr, Pyatyi Kanal, NTV, RBC TV, Life and Zvezda over three Sundays in February and counted all mentions of the president's name. Russian TV, for example, said the name Trump roughly 153 times on Feb. 5. A week later, that fell to about 116 mentions. By the third week of the review, Trump only came up about 38 times.
When Trump is mentioned, the conversation tends to be less than glowing, RBC found. He was increasingly being compared to Obama and questions about his ability to repair relations between Washington and Moscow had also become routine.
Russian journalist Konstantin Eggert wrote last week in an op-ed published in Deutsche Welle that the Russian media had received orders from the Kremlin to only show Trump in a negative light. The shift appears to mark a sudden turnaround for Russia.
During the 2016 presidential election, Trump vowed to maintain a "very, very good relationship" with Russia, and many Russians interviewed at the time by ABC News said they preferred the New York real estate magnate over Hillary Clinton, his Democratic rival. A YouGov agency in April similarly found Russia was the only major nation to back Trump over Clinton. At the same time, the Obama administration said Russian hackers were leaking emails from Democratic officials to help fuel Trump's campaign. Clinton later won the popular vote in November, while Trump became president after securing the Electoral College vote.
More recently, Russian President Vladimir Putin allegedly ordered a report on Trump's psychology, NBC News reported Monday. The report concluded the president has a naive world view and "doesn't understand fully who is Mr. Putin — he is a tough guy," former Deputy Foreign Minister Andrei Fedorov of Russia told NBC News.
Trump's relationship with Putin and Russia has been under scrutiny for months after he repeatedly praised the Russian leader on the campaign trail despite Moscow's history of human rights violations. Last week, Trump's first pick for national security adviser, Michael T. Flynn, resigned after media reports showed he hadn't been upfront about his conversations with the Russian ambassador to the United States about sanctions. The Justice Department warned that Moscow could use Flynn's misleading statements about that communication to blackmail him.
Kremlin spokesman Dmitry Peskov denied Friday that Moscow was done with Trump, the Associated Press reported.
"We never wore rose-tinted glasses, never had any illusions, so there is nothing to be disappointed with," he said when asked if Putin's administration was unhappy with the Trump administration.
© Copyright IBTimes 2023. All rights reserved.