What Is DraftKings? Daily Fantasy Sports Site Raises $41M In Funding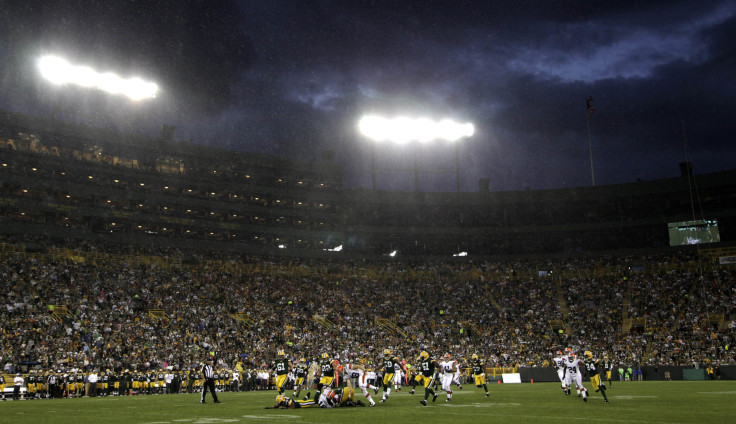 Fantasy sports site DraftKings Inc. said Monday it had raised $41 million in financing from a series of investors. The Raine Group, a merchant banking firm, teamed up with existing investors GGV Capital, Atlas Venture and Redpoint Ventures to drum up the funding.
DraftKings also said that it has completed its purchase of StarStreet, a competitor in the fantasy sports industry, to go along with its July acquisition of DraftStreet, TechCrunch reports. The Boston-based company plans to fold its newly purchased competitor's users into its own existing network.
Unlike traditional fantasy sports sites -- which typically require the user to commit to the use of the same roster of athletes over the course of several months -- DraftKings allows users to participate in contests on a daily, or, in the case of the NFL, a weekly basis. If the team they choose struggles in one week, DraftKings customers can simply retool their roster and get a fresh start during the following week.
"Daily fantasy sports represents a tremendous area for growth in the multibillion-dollar world of fantasy sports, and Raine is pleased to lead this investment round for DraftKings," Raine partner John Salter said in a statement. "DraftKings has established the optimal mix of cutting edge technology, broad industry knowledge and a deeply loyal user base to further push its leadership in this space, and we are delighted to partner with them as they continue to expand."
Salter believes that DraftKings will also explore the possibility of adding new fantasy sports to its offerings, as well as the feasibility of expanding to new global markets, the Wall Street Journal notes. As of now, the site offers football, baseball, basketball, golf and hockey. "Sports unites people around the world," he said. "Some sports that are not on the platform yet have a large global audience.
Since its founding in 2012, DraftKings has enjoyed a meteoric rise in the fantasy sports community. With the $41 million in new funding, the company has now raised nearly $75 million in financing from outside investors. The site plans to use its newfound funding to add to its roster of around 90 employees and to upgrade its contest prizes, the New York Times reports. In addition, DraftKings management hopes to capitalize on the Raine Group's business connections to foster its own growth as a company.
Moreover, DraftKings has spearheaded the growing notion of providing a financial incentive to participating in fantasy sports. The site plans to give away around $200 million in prizes in 2014, according to CEO Jason Robins. The fantasy football service alone will allow users the chance to win four monthly prizes of $1 million during the 2014 NFL season.
© Copyright IBTimes 2023. All rights reserved.