What Is Ed Balls Day? Twitter Teases British Politician With Memes Ahead Of UK General Election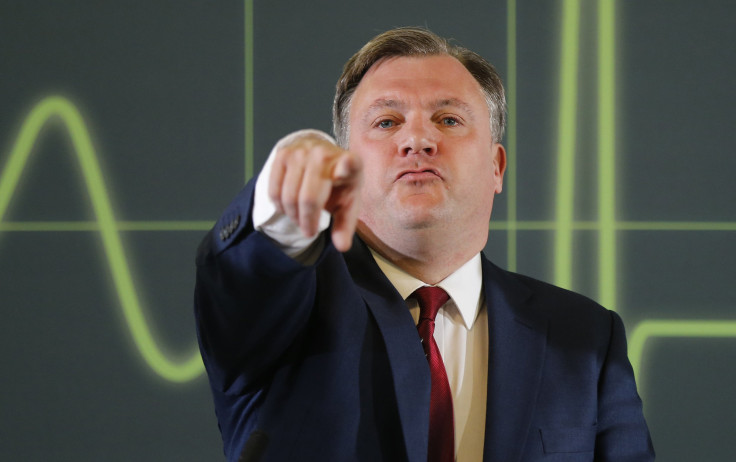 Twitter trends Tuesday morning in the United States were mostly standard fare: One Direction, the Supreme Court, Donald Trump. But some Americans woke up to a topic they didn't recognize in #EdBallsDay. The playful holiday was celebrated Tuesday in the United Kingdom, where it also trended on Twitter, and some of the memes crossed the Atlantic Ocean.
Ed Balls Day is a faux British observance in honor of Ed Balls, a Member of Parliament. The Independent reported it started on this day four years ago, when Balls' assistant sent him a message while the politician was grocery shopping. The assistant told Balls that a news outlet had published an article about him, and to try to find the story, Balls attempted to search his name. Instead, he accidentally tweeted it.
The tweet went viral, and Britons decided April 28 would be celebrated as Ed Balls Day. Balls has historically been a good sport, egging on his fans each year as they repeatedly retweet his famous message. The tweet has been reposted more than 43,000 times. "I've no idea what to make of it," he told the New Statesman. "It's obviously helped by the fact that I have a memorable name."
On Ed Balls Day 2015, users took to Twitter to publish jokes and memes to memorialize Balls' mistake.
This year's celebration came less than two weeks before the UK general election set for May 7. Balls is part of the Labour Party, which is one of the groups vying for control of the House of Commons. Labour leader Ed Miliband told BBC News that Balls, the incumbent Shadow Chancellor of the Exchequer, could become chancellor should they win.
Ed Balls Day isn't the only social media action the 2015 election has seen. Last week, dozens of teenaged fans rallied behind Miliband himself, because they argued he was being portrayed unfairly by the media. They called themselves the #milifandom.
© Copyright IBTimes 2023. All rights reserved.