What Is Godzilla El Niño? Pacific Warming Could Bring Rain To California Amid Drought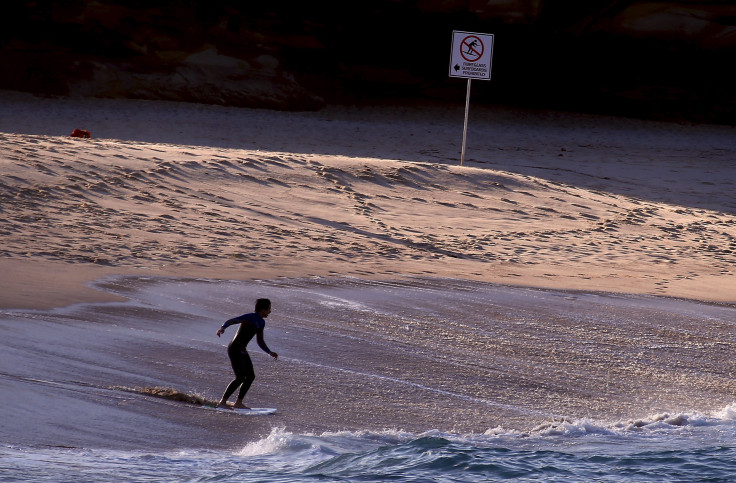 This year's El Niño, or Pacific warming, has been deemed by some scientists as potentially being a "Godzilla El Niño" and shattering rainfall records, the Los Angeles Times reported Thursday. Still, California officials warned that the public should not expect for the storms caused by the El Niño to end the state's persistent drought.
An El Niño is defined as a 1.5 degree Celsius or greater temperature rise in the equatorial Pacific Ocean, causing a stalling of trade winds and a shifting of subtropical jet stream, which typically causes massive rain showers over southern Mexico, Central America, California and the southern U.S.
Although this year's Godzilla El Niño could be the most powerful on record, it would take 2.5 to 3 times the average annual precipitation to make up for the rain and snow lost in the central Sierra mountain range during California's drought, according to Kevin Werner, the National Oceanic and Atmospheric Administration's, an expert on climate in the western United States.
Since California is also warmer than it was during the last large El Niño, in 1997, storms that hit as snow that year could instead hit as warm rain during this El Niño, which is not good for "long-term water storage in the snowpack," according to Daniel Swain, a climate scientist at Stanford University.
"I think a good way to think about it is this: There is essentially no other piece of information that is more useful in predicting California winter precipitation several months in advance than the existence of a strong El Niño event," Swain said, according to the Los Angeles Times. "But it's still just one piece of the puzzle. So while the likelihood of a wet winter is increasing, we still can't rule out other outcomes."
The strength of this El Niño is largely due to rising ocean temperatures west of Peru and a weakening of trade winds that normally keep the ocean west of Peru cool. There is a greater than 90 percent chance that the El Niño will continue through the winter months in the Northern Hemisphere and about an 85 percent chance that it will last through early spring, according to the Climate Protection Center.
The strongest El Niño on record occurred in 1997-1998. The effects of the massive El Niño were detrimental; it brought widespread flooding to California and caused landslides, killing 17 people and causing more than half a billion dollars in damage.
© Copyright IBTimes 2023. All rights reserved.