What Is Happening To Migrants In Germany? Court Okays Second-Tier Asylum For Syrian Refugees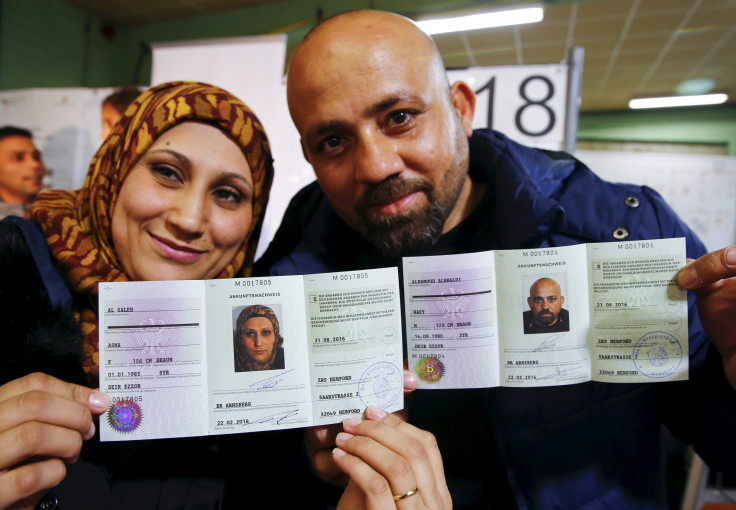 A German court said Wednesday authorities were allowed to grant Syrian asylum-seekers a version of protection that falls shy of full asylum. The court ruled that if the person was likely to face political persecution, arrest or torture upon returning to war-torn Syria, full asylum would be granted.
The Higher Administrative Court in northern Germany's Schleswig region confirmed the Federal Office for Migration and Refugees (BAMF) practice of issuing second-tier asylum for refugees coming from Syria. This decision goes against several rulings made by lower courts, which usually rule in favor of refugees.
"There is no evidence" proving that the Syrian government would suspect that people who fled to other countries belonged to the opposition, presiding Judge Uta Strzyz reportedly said. The case involved a BAMF appeal on a previous ruling that ordered the issue of full asylum for a Syrian woman. Fleeing a country due to war isn't a reason sufficient enough for granting asylum, the court and the attorney representing BAMF said.
Bernd Mesovic, the deputy director of the human rights group "Pro Asyl," criticized the court's decision. "The refugee agency UNHCR has pointed out patterns of Syrians being arrested and disappearing upon their return," he said.
Nearly 113,000 refugees, which include 94,000 Syrians, were granted "subsidiary protection" in Germany. This second-tier asylum grants a residency permit lasting one year, which could be extended to two more years. Families of these refugees are not allowed to join them for two years.
However, full asylum allows the refugee to stay in the country for three years followed by an unlimited residence permit. Their families are also allowed to join them.
Before Wednesday's ruling, lower administrative courts have sided with refugees suing BAMF for the second-tier asylum.
After the influx of refugees arriving in Germany in 2015, German Chancellor Angela Merkel's coalition government amended rules that granted full asylum to refugees based on their country of origin and implemented the "second asylum package." This package stems the flow of refugees from countries like Eritrea, Afghanistan and Iraq while imposing stricter rules on granting protection for asylum seekers from Syria.
Germany, which took in nearly 900,000 refugees last year, has witnessed several acts of violence initiated by asylum seekers. Counterattacks on refugees are also on a rise. BAMF said 57,058 refugees had been granted asylum in August 2016, a sharp rise compared to 16,769 in August 2015.
© Copyright IBTimes 2023. All rights reserved.
FOLLOW MORE IBT NEWS ON THE BELOW CHANNELS