What Happens After Women's March? Nude Protesters Demand Gender Equality In Argentina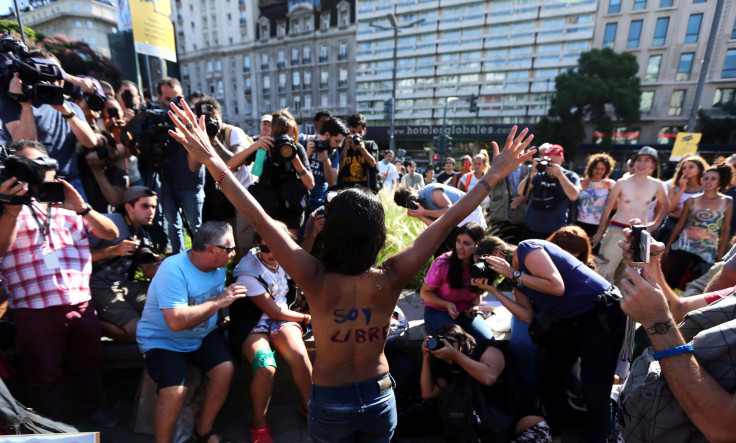 The Women's March brought out millions of women and feminists across the globe Jan. 21, donning "pink pussy" hats while demanding and defending civil rights for all genders, races and religions. The fight for equality didn't end that historic weekend, however; women in Argentina have continued the calls for justice, taking over the streets of Buenos Aires Tuesday for a day of protest – minus the pink hats…and shirts and bras.
Dozens of topless women flooded the nation's capital – along with hundreds of clothed demonstrators – to protest the city's police force restricting nude sunbathing for women at a downtown beach resort. Protests against the widely reported incident have erupted across Argentina ever since the incident occurred in late January. Tuesday's demonstration was reportedly the second largest call for gender equality this year, following Buenos Aires' Women's March.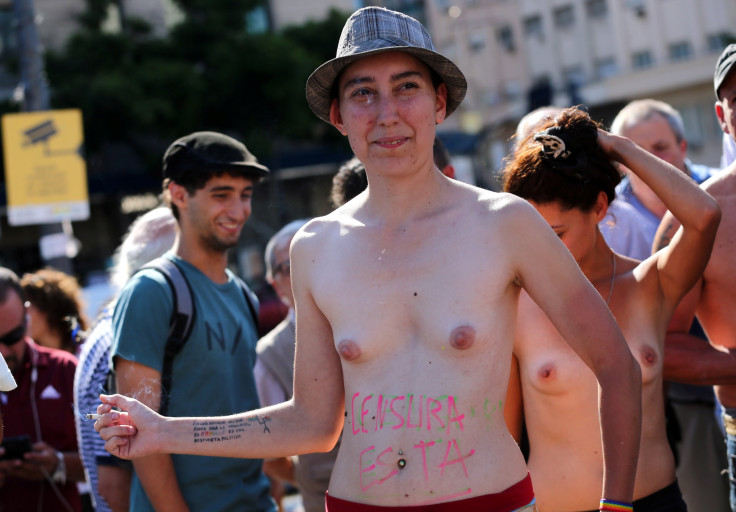 Argentine women protesting the city's apparent ban on topless sunbathing said there is deep-rooted misogyny in the nation's culture that needs to change in order for equality amongst the sexes.
"There is this macho way of thinking that just has to end," Noelia, a 28-year-old protestor who didn't provide her last name, told South Africa's Times Live. "We are the owners of our bodies and we can show our bodies if we like. We are not consumer goods."
Countless bare-breasted women flocked to the streets Tuesday, reportedly holding signs featuring the same quote written in Spanish: "The only breasts that bother them are the ones that aren't for sale."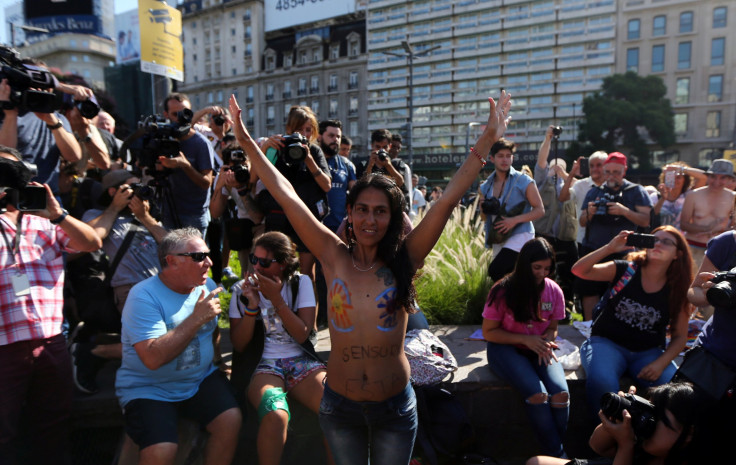 Three women were asked to leave a beach in downtown Buenos Aires during a confrontation late last month involving at least 20 police officers, who requested the sunbathers put on bikini tops or exit the public area immediately. Nudity laws for Argentina's popular beaches have remained in a legal grey area, with no set precedent indicating whether men and women are not allowed to go nude while sunbathing before the incident occurred. One Argentine judge has since said it is legal for anyone to go sunbathing topless.
Police defended their stance on the issue, citing Buenos Aires' obscenity laws which make it any public salacious acts illegal.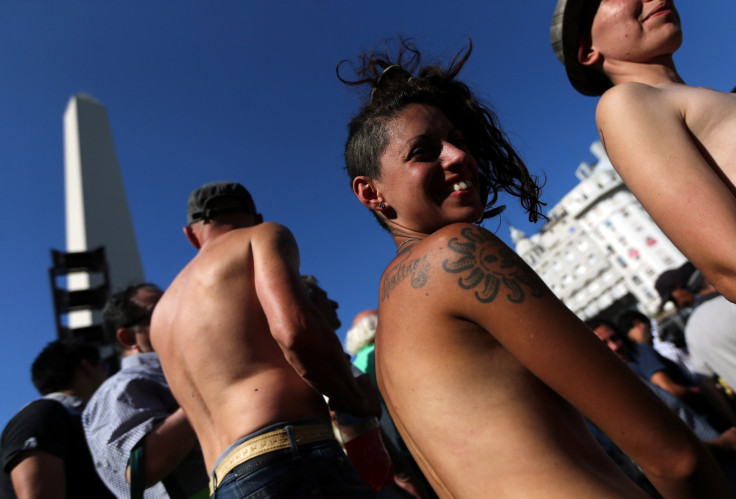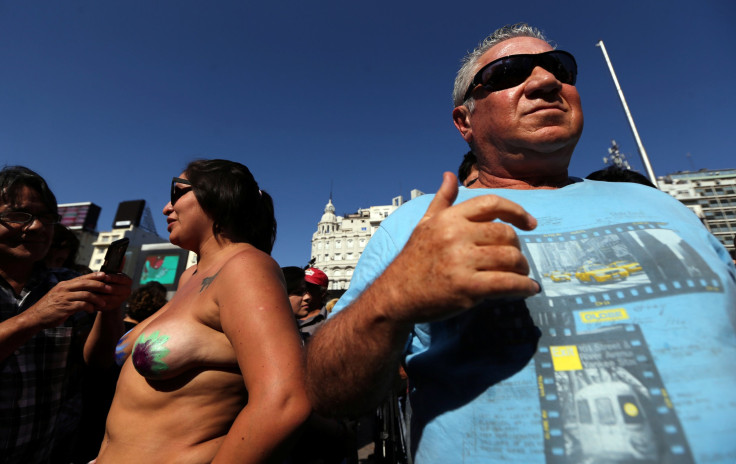 © Copyright IBTimes 2023. All rights reserved.