What's Next For The Women's March? Science, Tax Day Protests Go Viral After Historic Anti-Trump Demonstration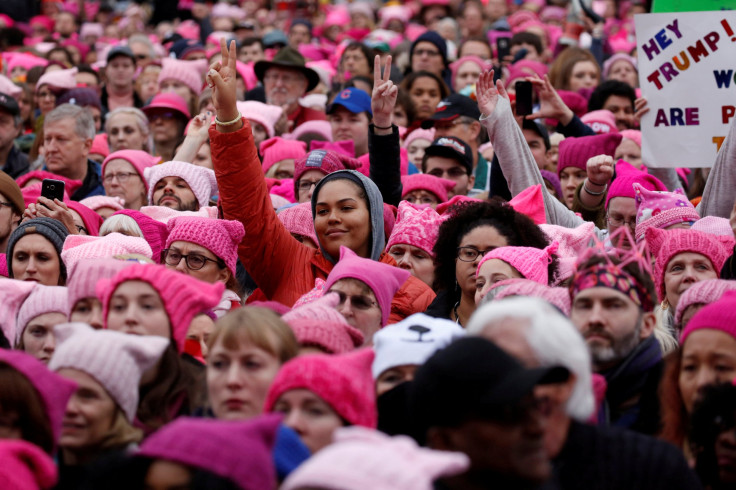 After more than 3 million people turned out for Women's Marches throughout the U.S. on Saturday, many demonstrators voiced hope that they'd create momentum for a continual anti-President-Donald-Trump movement. While it remains to be seen if the myriad of causes and organizations represented at the marches can coalesce into a broad-based opposition, two plans for marches have gone viral since an army of pink hats took over America's cities.
The Science March started as an idea on Reddit in a comment made in response to a VICE story on the removal of climate change references from the White House website.
A date has not been announced for the march, although many have suggested March 14 in honor of the first three digits of pi. But organizers wrote on their website the march will be used as a "starting point to take a stand for science in politics."
"Slashing funding and restricting scientists from communicating their findings (from tax-funded research!) with the public is absurd and cannot be allowed to stand as policy," organizers wrote. "This is a nonpartisan issue that reaches far beyond people in the STEM fields and should concern anyone who values empirical research and science."
At nearly the same time that momentum was building for a Science March, a social media campaign was building to organize Tax Day Marches across the country on April 15, the Saturday before taxes are due, to demand Trump finally release his tax returns.
Organizers this week set up Facebook pages for Tax Day Marches across the country.
Ten thousand people said they were going to the Los Angeles march on Facebook, and 7,000 pledged to attend the New York march. Another 5,000 each said they would attend marches in Chicago and Washington, D.C.
Turning social media buzz into action is no easy task, and clicking "going" on a Facebook event page is hardly a firm commitment. But these efforts, and their sudden virality, may show marches could be a common feature of the Trump years.
© Copyright IBTimes 2023. All rights reserved.