What If Texas Really Were Its Own Country?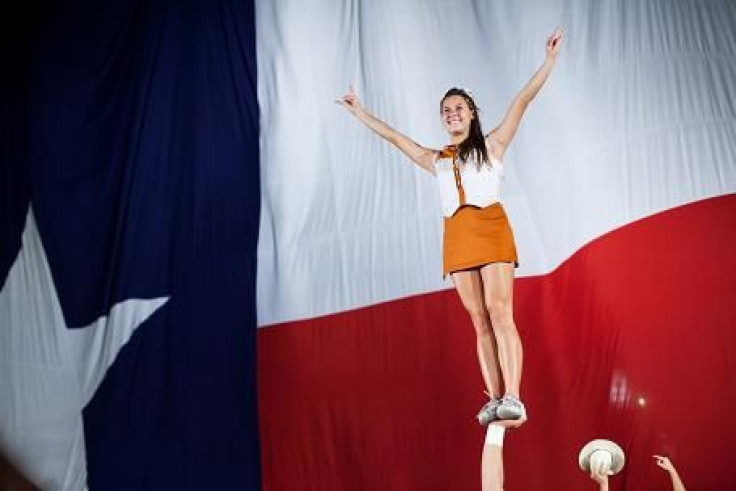 The Republic of Texas has not existed since 1846, when it became part of the United States after 10 years as an independent country carved out of Mexico. But according to a lot of people -- more than 80,000 to be exact -- it should be back.
That's the number of signatures so far on a petition for the secession of Texas on the White House's site, where it was lodged in the wake of Barack Obama's re-election (the president isn't very popular in the Lone Star State, where his rival, Mitt Romney, got 57 percent of the vote.)
The petition has stirred a storm in the media, but it's actually very unlikely that Texas will become its own nation any time soon.
Yet, history does take strange turns. So let us imagine for a moment: What if Texas really were a country, a sovereign nation of 26 million people?
The biggest state in the continental United States would not only be a midsize nation in terms of land area, the world's 40th biggest, but an economic powerhouse.
It would be the 14th largest economy in the world, bigger than South Korea or the Netherlands, and roughly equivalent to two Switzerlands.
Its gross domestic product of $1.2 trillion, or 8 percent of the entire U.S. GDP, placed it just behind Spain, and one notch above its neighbor Mexico, in the 2011 rankings compiled by the International Monetary Fund.
To power all of this, Texas has a lot of oil, producing about 2 million barrels per day. Houston, the largest city in the state, calls itself the energy capital of the world, and with good reason: Oil giant ConocoPhillips (NYSE: COP) is based there, as well as many other energy firms. Exxon Mobil (NYSE: XOM), the biggest company in the world by revenue, has its headquarters outside Dallas.
So, the basics of a successful nation are there. But as Frank Zappa once said, "You can't be a real country unless you have a beer and an airline."
Even under that definition, Texas would do just fine.
It's certainly not lacking for beer. Lone Star Beer, brewed in Fort Worth, proudly says on its site that "Drinking any other beer is treason" (a crime that can be committed only against a sovereign state, as it were) -- and Wikipedia lists 25 active breweries in the state, where beer is a far more popular drink than wine.
As for airlines, Texas is spoiled for choice. American Airlines, the world's fourth-biggest airline by passengers carried, is based in Fort Worth, while the third-biggest, Southwest (NYSE: LUV), is based in Dallas. American Airlines alone is bigger by any measure -- fleet size, passenger traffic, destinations served -- than the flag carriers of any nation on Earth.
To be fair, the Zappa quote added that "it helps if you have some kind of a football team, or some nuclear weapons." But the Lone Star state is second to none in that regard, too.
The United States used to assemble all its nukes at a plant near Amarillo, where vast amounts of weapons-grade plutonium are still stored.
To drop bombs, nuclear or otherwise, on any enemies, Texas makes its own fighter jets: Lockheed Martin (NYSE: LMT) assembles the F-16, the backbone of the U.S. Air Force and many others around the world, in Fort Worth, as well as the ultra-expensive, stealthy F-35. The state is an aerospace powerhouse, spearheaded by the NASA Johnson Space Center -- America's space shuttles and moon rockets may have been launched from Florida, but mission control ("Houston, we have a problem") was in Texas.
And the football teams? Texans, for whom the sport is famously a religion, take no guff from anybody on the gridiron. Just ask the many fans of the Dallas Cowboys or the Houston Texans.
But the nostalgics for the long-gone republic of President Sam Houston shouldn't gloat too much: everything may be bigger in Texas, as the old adage says, but as far as its economy goes, California's is much bigger. If the Golden State were its own nation, it would be the 9th largest economy in the world, with a gross domestic product of $1.9 trillion. And that is more than one-and-a-half Texases.
© Copyright IBTimes 2023. All rights reserved.