What Is James Hardy's Cause Of Death? Ex-NFL Player Found Dead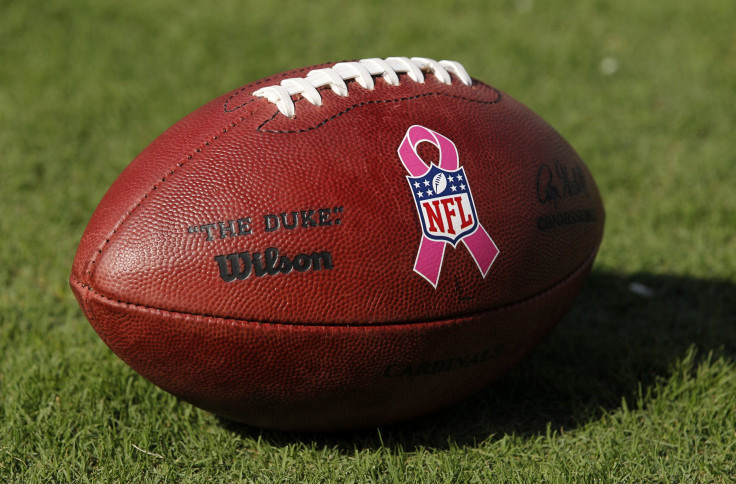 Former NFL player James Hardy III was found dead, according to Fort Wayne, Indiana's NBC affiliate. Hardy was found dead in the Maumee River, Wednesday, and identified by the Allen County Coroner's office. He was 31 years old.
Hardy's body was discovered by a water plant worker near a dam in the river, his body was trapped in a log jam. The Coroner's Office is still investigating the cause and of death. He had been in the water for several days. According to TMZ, his family reported him missing May 30.
Read: NFL Rules Changes 2017: Overtime, Touchdown Celebrations, Roster Sizes Affected By New Guidelines
Hardy had a bit of a troubled past. TMZ reports that Hardy was committed to a California state mental institution in 2014 after a violent episode in which he attacked three police officers. He was deemed not mentally fit to stand trial at the time and he had to be administered involuntary antipsychotic medication.
The Fort Wayne News-Sentinal reports that this wasn't Hardy's first brush with the law. In 2008 police officers showed up to Hardy's house for pulling a gun on his father. Charges were never pressed.
As a high-schooler, he was football and basketball standout in Fort Wayne. He led Elmhurst high school, to a state basketball finals appearance his senior year.
Hardy then entered Indiana University to play football. He redshirted as a freshman before again excelling on the field as a wider receiver. Hardy continued basketball for two years in college, but football was where he stood out. He finished his career with 36 touchdowns, 2,690 and 186 receptions.
The 6-foot-8 player declared for the NFL draft in 2008. He was drafted by the Buffalo Bills in the second round, 41 overall. During his rookie season he tore his ACL which hampered him into his second season. The injury eventually led to him being cut. Hardy finished his career with the Buffalo Bills with only ten receptions, 96 yards and two touchdowns.
The Bills released a statement on twitter Thursday.
"We are sadden to learn of the passing of James Hardy today," read the tweet. "We send our condolences to the Hardy family as they deal with this tragic loss."
Hardy was then picked up by the Baltimore Ravens, but never made it onto the field and was released again in 2011. Hardy did a stint in the Arena football league playing for the Arizona Rattlers and the Tampa Bay Storm, but was again limited by injuries.
Hardy then turns his sights on a career in modeling and acting.
Read: NFL Rumors: QB Colin Kaepernick On 3 Teams' Radar?​
"This is a dream of mine just like the NFL was," Hardy told the News-Sentinal. "The NFL didn't work out, but I've done a lot of things, learned a lot of things. I can pursue my dreams in Los Angeles as well as come back to Indiana to teach the younger generation how to do it, how to be more successful than I was at this level."
Unfortunately that dream didn't pan out either.
© Copyright IBTimes 2023. All rights reserved.