Do Concussions In Football Heal? Tom Brady Gets Them All The Time, Gisele Bündchen Says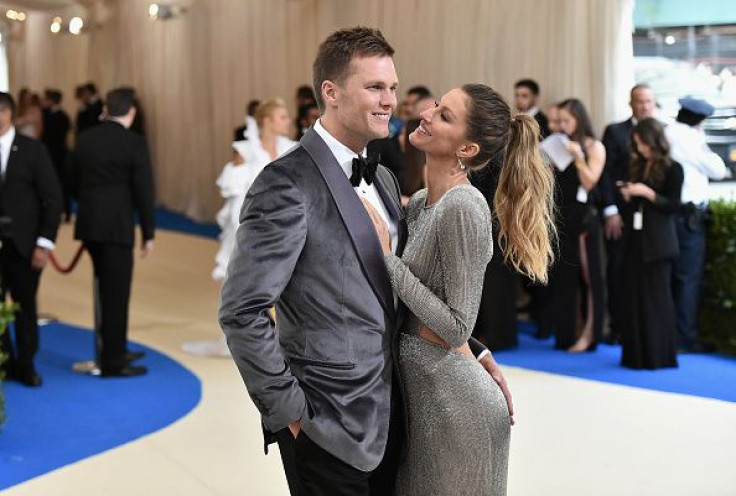 New England Patriots quarterback Tom Brady is widely considered the best athlete to play in the sport of football, but he's been suffering with something that no one knew about: concussions. He and wife Gisele Bündchen gave a candid interview on "CBS This Morning" Wednesday, saying how her husband suffers from brain injuries on the field all the time.
The supermodel was frustrated when talking about her husband's health. "Football ... like he had a concussion last year," she said, according to TMZ. "I mean he has concussions pretty much every [year] ... I mean, we don't talk about. But he does have concussions."
READ: Is The Madden Curse Real? Tom Brady Announced For Madden '18 Cover
While it's not a secret that NFL athletes suffer from concussions, Brady was not included on the NFL injury list for a concussion once in 2016. TMZ proposed the question: Was Brady left off the list so he could continue playing? The Patriots wound up heading to the Super Bowl and winning against the Atlanta Falcons 34-28 at NRG Stadium in Houston.
When a player is diagnosed with a concussion, he cannot return to the field for the rest of the game. But there's a chance he could play next week at the discretion of a doctor.
A person can heal from a concussion, according to Brainline.org. It's important for the invidiual to get rest so the healing can take place. The site noted it's important to avoid a hit to the head. In some cases, a second concussion could result in death. "On rare occasions, receiving another concussion before a brain injury has healed can be fatal," Brainline.org wrote.
The brain is complex and each injury could effect a person differently. The Centers for Disease Control and Prevention labels concussions as "serious," saying: "Medical providers may describe a concussion as a "mild" brain injury because concussions are usually not life-threatening. Even so, the effects of a concussion can be serious."
They define a concussion in the following way: "A concussion is a type of traumatic brain injury — or TBI — caused by a bump, blow, or jolt to the head or by a hit to the body that causes the head and brain to move rapidly back and forth. This sudden movement can cause the brain to bounce around or twist in the skull, creating chemical changes in the brain and sometimes stretching and damaging brain cells."
During the 2015-16 season, Brady had already missed the first four games of the NFL season due to suspension from the infamous Deflategate incident. Backup quarterback Jimmy Garoppolo stood in for the star athlete.
READ: Tom Brady Jersey Found: Was Super Bowl Patriots Jersey Stolen By A Mexican Reporter?
Bündchen, 36, emphasized that getting hit in football was unhealthy.
"I don't really think it's a healthy thing for your body to go through like, through that kind of aggression like, all the time — that cannot be healthy for you, right?" she said. "I mean I'm planning on having him be healthy and do a lot of fun things when we're like 100, I hope."
Brady did not immediately respond to his wife's interview. At the time this article was written, the Patriots had not issued a statement.
Follow me on Twitter @mariamzzarella
© Copyright IBTimes 2022. All rights reserved.
FOLLOW MORE IBT NEWS ON THE BELOW CHANNELS