What Is Metabolic Syndrome? Over A Third Of Americans At Risk Of Obesity-Related Health Problems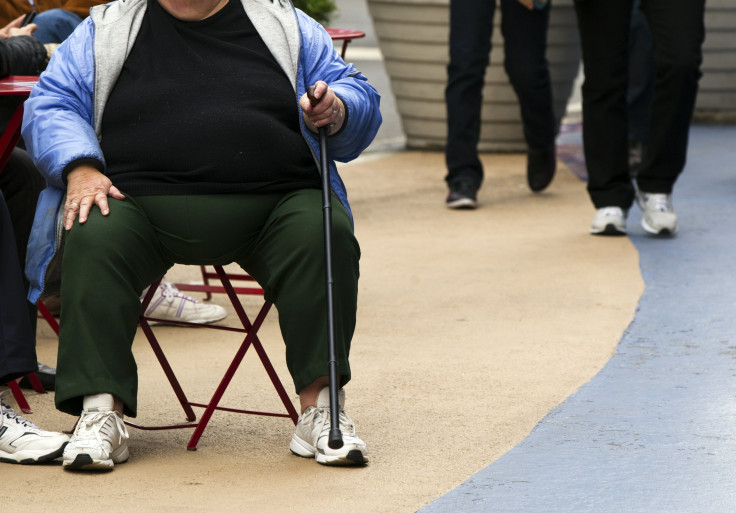 More than a third of Americans suffer from a cluster of health problems -- collectively classified as "metabolic syndrome" -- that put them at an elevated risk of heart diseases, hypertension and diabetes, among a plethora of other diseases. According to a study published in the Journal of the American Medical Association on Tuesday, the prevalence of metabolic syndrome in the U.S. increased to nearly 35 percent in 2011-2012 from an earlier 33 percent in 2003-2004.
Metabolic syndrome is characterized by the co-occurrence of three of the following five medical conditions -- abdominal obesity (waist circumference greater than 40 inches for men and 35 inches for women), elevated blood pressure, low levels of HDL or "good" cholesterol, high blood sugar after fasting, and high levels of triglycerides, which are a type of fat, in the blood.
"When a patient presents with these risk factors together, the chances for future cardiovascular problems are greater than any one factor presenting alone," according to the American Heart Association. Unfortunately, as the latest study shows, not only is the prevalence of these conditions alarmingly high in the U.S., the rate of metabolic syndrome also seems to increase drastically with age. About 47 percent of people over the age of 60 were found to have metabolic syndrome, compared with 18 percent for people between the ages 20 and 39.
"That's concerning, because we know the population of the U.S. is aging," Robert Wong from the Alameda Health System-Highland Hospital Campus in Oakland, California, and a co-author of the study, reportedly said. "I think it will potentially place a huge burden on our health care system."
For the purpose of this study, the researchers examined data from the National Health and Nutrition Examination Survey collected between 2003 and 2012. They found that the prevalence of the syndrome varied with race and gender. In 2012, 39 percent Hispanics suffered from the syndrome, followed by whites at 37.4 percent and blacks at 35.5 percent. In addition, 35.6 percent of women had the syndrome compared with 30.3 percent men.
Between 2008 and 2012, the overall prevalence of metabolic syndrome in the U.S. remained stable. During this time, while the prevalence among men and all ethnic groups remained unchanged, it was found to decrease among women from an earlier 39.4 percent.
Obesity, a leading factor in the metabolic syndrome, currently affects over a third of U.S. adults. In 2008, the estimated annual medical cost of obesity in the U.S. was $147 billion, with obese people spending, on an average, $1,429 more than those with normal weight, according to the Centers for Disease Control and Prevention. According to recent research by the Brookings Institution, if all of the 12.7 million U.S. youth currently living with obesity become obese adults, the total societal costs over their lifetime may exceed $1.1 trillion.
"Having metabolic syndrome is not going to kill you tomorrow but it puts you at risk for health consequences 10 to 15 years from now," Wong told Reuters.
© Copyright IBTimes 2023. All rights reserved.