What Is The Most-American Made Car Of 2022? The Answer May Surprise You
Rising gas prices and record-high inflation have many Americans looking for ways to save at the pump, including looking more towards electric cars. The shift comes as Detroit has long favored gas-guzzling vehicles, lagging behind the global market when it comes to fuel economy.
However, it may come as a surprise that the most American-made car is actually an electric vehicle.
Yes, the most American-made car comes from Tesla, according to a survey released from Cars.com on Tuesday.
Not only did Tesla have the top most American-made car with its Model Y EV, but it placed in the top five with the Model 3 (No. 2) and Model X (No. 5). Its Model S also landed at No. 6.
The Austin, Texas-based automaker has topped the American-Made Index for the second year in a row. The company also produces EVs in Fremont, California.
Now in its 17th year, the American-Made Index provides an annual independent ranking of vehicle makes and models to determine which has the greatest impact on the economy through U.S. factory jobs, manufacturing plants, and parts sourcing, Cars.com said.
Coming in third on the most American-made vehicle list was the Lincoln Corsair, which is produced in Louisville, Kentucky. The Corsair jumped up 60 places from its 2021 ranking on the list.
Honda also had high marks on the AMI survey from Cars.com as it had four mentions. Its Honda Passport placed No. 4, while its Ridgeline and Odyssey came in No. 8 and No. 9, respectively, on the list. Its Honda Pilot also placed as a most-American-made vehicle, coming in at No. 10.
Stellantis' Jeep Cherokee took home the No. 7 spot on the most American-made list.
"The composition of this year's much-anticipated American-Made Index is particularly interesting in the context of our current marketplace, where high gas prices and scarce inventory meet peak consumer interest in electric vehicles and a heightened demand for American-made products," Jenni Newman, Cars.com editor-in-chief, said in a statement.
"That Tesla — an American-made all-electric make — appears frequently and high up on the list may indicate a coming alignment of market forces that could really explode once we break through microchip supply chain issues, especially if gas prices remain historically high. It also bodes well for other OEMs, including Honda, Ford and GM, working to diversify product lines with more EV and hybrid options," she added.
Other vehicles to place in the top 20 of the AMI ranking included the Chevy Corvette, GMC Canyon, Chevy Colorado, Acura MDX, Acura RDX, Acura TLX, Ford Ranger, Ford Bronco, Dodge Durango, and Ford Expedition and Ford Expedition Max, respectively.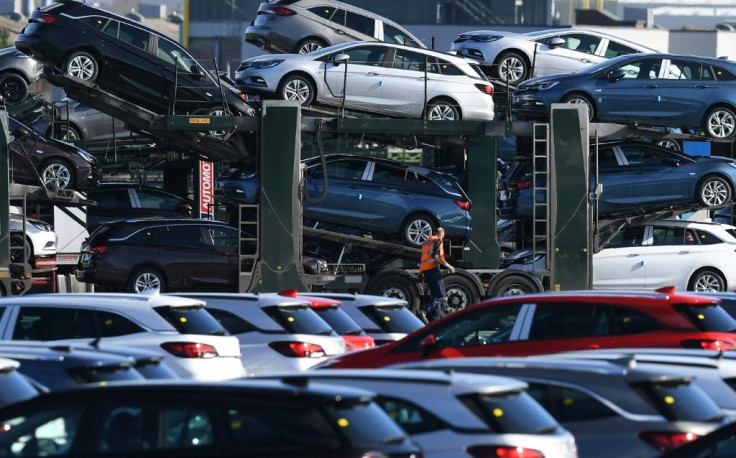 © Copyright IBTimes 2023. All rights reserved.