Why Electric Vehicles May Become Much More Affordable Soon
A global price war for electric vehicles may be coming soon, where the price of an EV could fall to around $25,000, Ford's (F) CEO Jim Farley predicted.
Farley made the comments at the Bernstein Strategic Decisions Conference on Wednesday, according to ABC News, where he said, "our industry is definitely heading to a huge price war."
Farley pointed out that the $25,000 price tag will democratize EVs as the materials to build these vehicles will cost around $18,000. According to Farley, cost reductions are coming through new battery technologies that will incorporate fewer precious metals and save time and labor to build the vehicles, in addition to cuts in distribution costs and advertising expenses.
To make some of these cost reductions happen, Ford has plans to design its EVs for optimal aerodynamics to use the smallest battery possible for the longest range possible, which Farley said could cut battery costs by as much as $3,000, ABC News reported.
"The re-engineering for the vehicle to minimize the size of the battery, since it's so expensive, is going to be a game-changer for these second-generation products," Farley said at the conference, according to the news outlet.
He added, "It's going to take a little while, but I'm putting pressure on myself to get to making money on these vehicles. It's going to be a good investment."
Farley said Ford has plans to introduce the first of the next generation of EVs in 2026 as the company readies its factories and builds three new battery plants and a new assembly plant.
By offering a cheaper EV, it could gain the attention of more buyers, which could accelerate the transition to electric cars quicker, a move that President Biden is hoping will reduce greenhouse gas emissions.
Research has indicated that the biggest stumbling block to EV adoption is currently the cost for buyers, Michelle Krebs, an executive analyst with Cox Automotive, told ABC News.
Farley also talked of a big shakeout coming to the automotive industry, telling CNBC, "There will be some big winners, some people who transition, some who won't. Many of the small players cannot afford to make this transition."
As of Thursday premarket hours, shares of Ford were trading at $13.78, up 23 cents or 1.70%.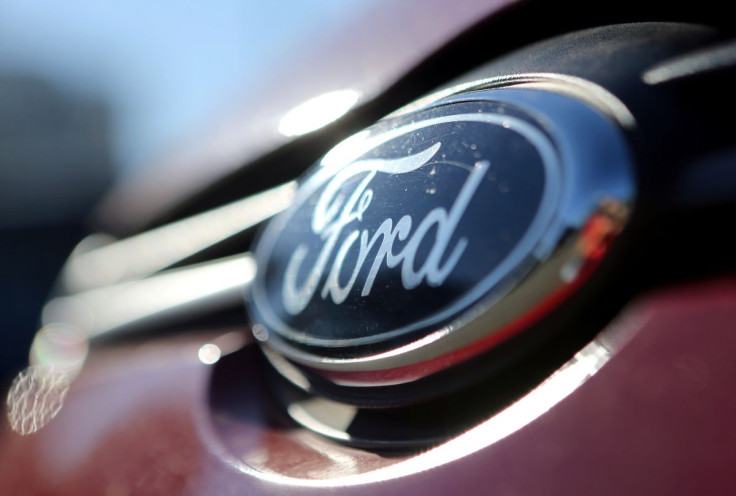 © Copyright IBTimes 2023. All rights reserved.
FOLLOW MORE IBT NEWS ON THE BELOW CHANNELS