What The New FEC Rules For Political Contributions Actually Say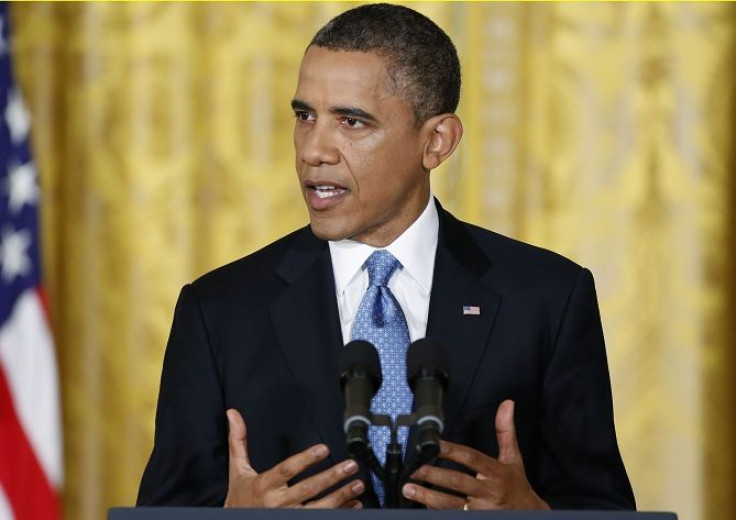 Next election cycle, Americans will be able to donate even more money to their candidate of choice.
The Federal Election Commission released its guidelines for the new, increased campaign contributions this week, which the Center for Responsive Politics reports are typically adjusted for inflation during non-election years.
Here's the new breakdown:
$2,600 per election from individual contributors ($5,200 total for Primary and General)
$2,600 per election from partnerships and LLCs ($5,200 total)
$5,000 per election from multi-candidate political action committees (PACs) ($10,000 total)
$2,600 per election from non-multi-candidate PACs ($5,200 total)
$2,000 per election from an authorized campaign committee ($4,000 total)
$1,000 per calendar year from non-federal committees
National Committees – such as the Republican National Committee and the Democratic National Committee – can now receive $32,400 annually from individual donors.
The maximum individual contribution for the 2012 election cycle was $2,500.
Now, individual donors may give a total of $48,600 to all candidates and $74,600 to PACs and political parties. However, there are no requirements for single-candidate PACs.
The 2012 election was the most expensive election in U.S. history, costing an estimated $6 billion. The rate of both fundraising and spending was unmatched, according to the Center for Responsive Politics, which reports the two presidential campaigns were spending up to $70 million a week during the final month of campaigning.
President Barack Obama had 12,605 maximum individual contributions in the last election cycle. His Republican challenger Mitt Romney received 21,984.
© Copyright IBTimes 2023. All rights reserved.