What Is Pan-European Privacy Preserving Proximity Tracing? Europe Using Tech To Fight War With Coronavirus
An initiative got underway Wednesday in Europe to launch an app that will help health professionals track the spread of coronavirus. The initiative, known as Pan-European Privacy Preserving Proximity Tracing (PEPP-PT), will utilized smartphone data to track people who have interacted with confirmed COVID-19 patients.
The technology, developed by the German research firm, Heinrich Hertz, uses Bluetooth handshakes to track people that users have interacted with. With this information, healthcare workers can then directly reach out to these potentially infected individuals. There is hope that the app will slow the spread of the coronavirus without shutting down entire regions.
"The PEPP-PT platform others can build on includes an anonymous and privacy-preserving digital proximity tracing approach, which is in full compliance with GDPR and can also be used when travelling between countries," Hans-Christian Boos, founder of Arago and adviser to the German government, explained.
PEPP-PT has been developed with the help of around 130 experts from eight countries. The planned licensing launch for the platform is April 7, with the first apps to follow a week later.
"We all know that, as a society and an economy, we cannot go on like this for an extended period of time," Marcel Salathe, a professor of digital epidemiology at the Swiss Federal Institute of Technology, said in a statement to the press. "There is a more efficient way to break this exponential trend of growth."
Medical experts have said that "contact tracing," as PEPP-PT will allow, will be an important tool down the road when dealing with smaller bursts of COVID-19 in the near future, once mass shutdowns and quarantining have hopefully slowed the disease down. It will be especially helpful for finding potentially infected individuals before they start to show any symptoms.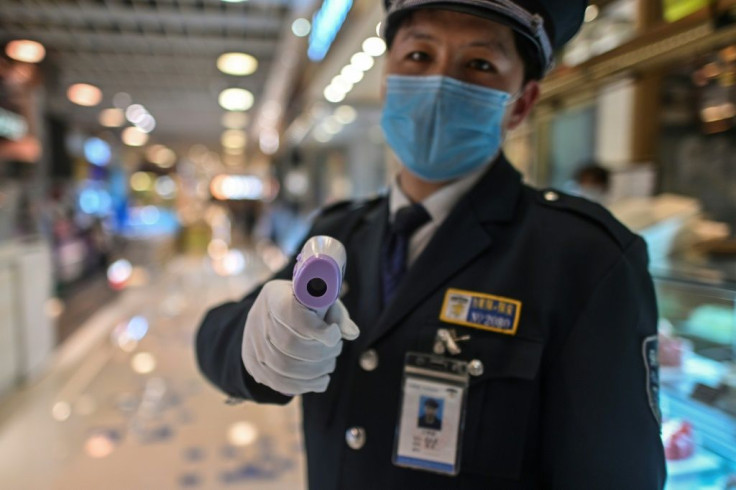 © Copyright IBTimes 2022. All rights reserved.
FOLLOW MORE IBT NEWS ON THE BELOW CHANNELS