What Would A Brexit Mean For Northern Ireland Peace? UK-European Union Referendum Looms In 2016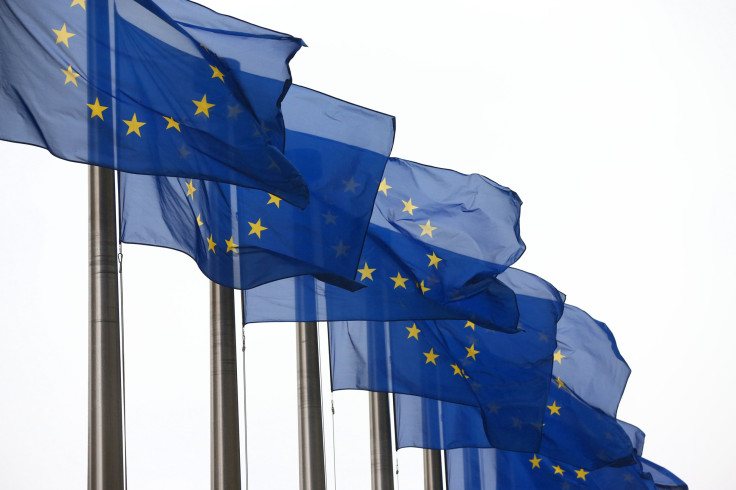 In the 16 years since a peace treaty was signed in Belfast ending three decades of violent sectarian conflict, a delicate peace has reigned between Catholics and Protestants in Northern Ireland. But an upcoming referendum on whether the United Kingdom — of which Northern Ireland is a part — should stay or leave the European Union could throw that peace into question, experts said.
"I would be very worried about the fragile balance between the communities in the event of Brexit," said Charles Lichfield, an analyst specializing in Northern Ireland for the Eurasia Group, a political risk consultancy firm.
U.K. citizens will vote on the so-called Brexit referendum in 2016, and advocacy groups for both sides of the referendum have started revving up their campaigns. Economists and politicians opposed to leaving the European Union warn that a Brexit would fracture Northern Irish peace by further isolating it from the Republic of Ireland and cutting off local communities from international funding, sending ripple effects throughout the U.K. Supporters of a Brexit, however, said Northern Ireland already has systems in place to continue political and economic relationships with Ireland, facilitating an easy transition out of the EU.
The U.K. has long been a somewhat reluctant member of the EU, keeping its own currency and refusing to participate in certain aspects of the union, such as a binding quota on refugees amid the ongoing migration crisis that has seen Africans and Syrians seek help in Europe. Some politicians and citizens in Britain claim their country still needs to either renegotiate the terms of its membership to allow for more free trade with nonmember countries or leave the EU altogether. For many citizens of Northern Ireland, however, debate over a possible Brexit centers on socioeconomic and historical rifts that have marked the region for decades.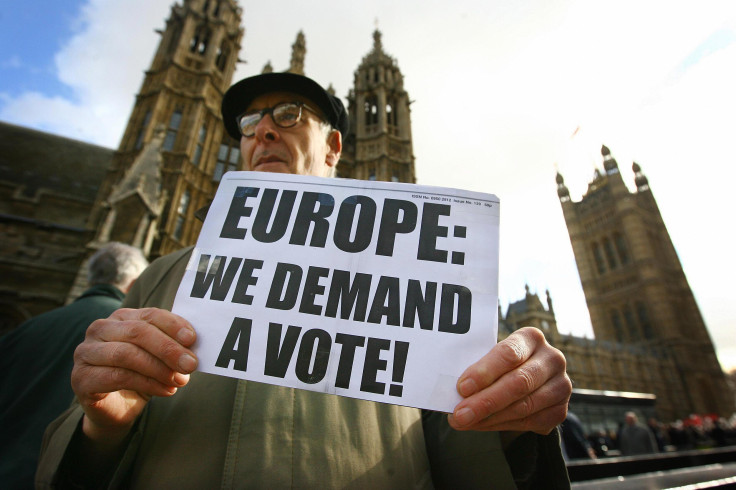 EU Is the 'Glue'
A Northern Irish civil conflict began in 1968 following civil rights protests that turned violent and was heightened in 1972 following the deaths of 13 unarmed Catholic protesters by British soldiers. The conflict was fought by the primarily Catholic Irish Republican Army, which wanted the six counties of the north to be united with the rest of Ireland, and the primarily Protestant Unionist paramilitaries who were loyal to the British Crown. The Belfast Agreement, also known as the Good Friday Agreement, signed in 1998, brought an end to the conflict referred to as the Troubles in Northern Ireland, which left 3,600 people dead and many more wounded.
The pact that ended the war kept Northern Ireland as part of the U.K., officially disbanding both paramilitary sides. The Belfast Agreement did not end sectarian violence in the region, however, and flare-ups, including bombings and assassinations, have occurred since.
The European Union has helped keep the peace in Northern Ireland through both political and economic support, pro-EU activists have argued. The demarcation line between Ireland and the U.K. sits in the northern part of the Irish isle. While the two parts of the island are technically different countries, much of their social, cultural and economic functioning is streamlined by the fact that both countries are EU members. There is no visa necessary to travel from Northern Ireland to the Republic of Ireland, and recent EU initiatives have allowed people living on the border to go to whichever hospital is closest and send their children to the school of their choice, regardless of whether those hospitals or schools are in their country of residence.
"Common membership of the EU project is part of the glue holding that transition process together," Irish Prime Minister Enda Kenny said in November, as reported by the Irish Times. "So I have no doubt that continued British membership of the European Union is good for Ireland and for relationships on these islands," he said.
From a diplomatic point of view, it's easier to continue the close functioning of Northern Ireland and the rest of the island when both are part of the EU, experts have argued. "It would have problems for Northern Ireland insofar as it would emphasize the difference between Britain and the Republic of Ireland," said Neil Jarman, a political anthropologist specializing in the Northern Irish conflict at Queen's University in Belfast. "There would be immediate practical consequences," he said.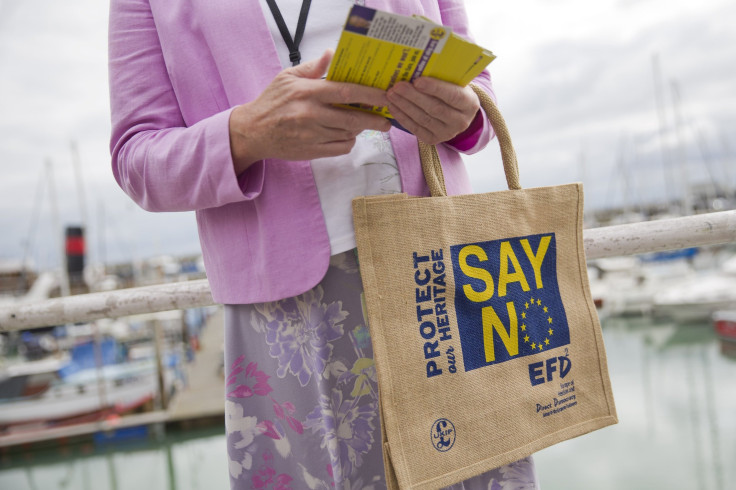 EU May Facilitate an All-Ireland Economy
Beyond diplomatic ties, the EU has assisted in Northern Irish peace by spending billions of euros on regional projects to rebuild after the end of the war. Northern Ireland has continued to receive large subsidies for a variety of sectors from transportation to agriculture. From 2007 to 2013, the EU spent 2.4 billion euros, or $2.6 billion, on peace projects in the region. Northern Ireland remains one of the poorest economic regions in Britain, and relies heavily on subsidies from both the EU and U.K.
The EU started a new chapter of its efforts in the north called PEACE IV, a set of community-building initiatives for 2014-20. The EU can spend up to 229 million euros, or $249 million, on these projects aimed at integrating Protestants and Catholics. Britain Stronger in Europe, a pro-EU group, said such efforts were vital to Northern Irish peace.
"Europe's contribution was shown recently by the announcement that an additional 190 million pounds ($280.19 million) would be spent to support peace and reconciliation," Will Straw, the executive director for the group, said in an email interview Thursday. "Turning our back on Europe now could put that at risk, as well as costing jobs, growth and leading to higher prices for people in Northern Ireland," he said.
Despite its euroskeptic past, pro-Republic party Sinn Fein, one of the top political parties in Northern Ireland, has urged supporters to vote to stay in the EU. Sinn Fein has ties to the former Irish Republican Army and continues to lobby for a united Ireland.
"What we want to see in terms of economics, monetary policy, social policies and right across the board — we want to see an all-Ireland approach to all of these things," said Matt Carthy, a Sinn Fein member of British Parliament in Northern Ireland. "We've come to the conclusion that a Brexit would not be in the best interest in the island of Ireland," he said Wednesday.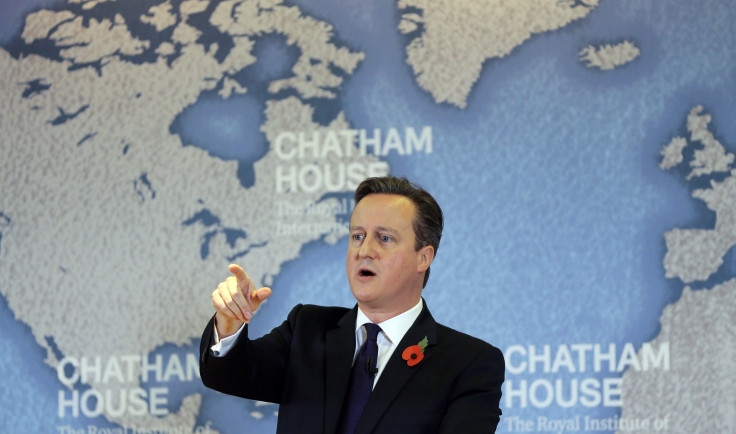 Proponents of a Brexit have argued that the U.K. economy, including Northern Ireland, would be stronger outside of the European Union, citing trading tariffs and an already strong British economic outlook. One pro-Brexit group called Vote Leave argued that the money lost in EU subsidies would be recuperated in the money gained if the U.K. no longer had to pay its contribution of around 11 billion euros, or $12 billion, to the EU as a member state.
"I don't think that we should believe the scare stories being put around," said Paul Stephenson, a spokesman for Vote Leave. "The U.K. and Ireland have worked very closely together for a number of years. We have shared access; we have a completely visa-free travel area," he said, adding, "We had this before the EU came into being and we'd have it after the EU."
Ireland and Northern Ireland would likely remain close if the U.K. said goodbye to the European Union, said Eoin O'Malley, a political science professor at the University of Dublin. "Economic links between north and south are already pretty strong and they already have to deal with different political regimes and currencies," he said.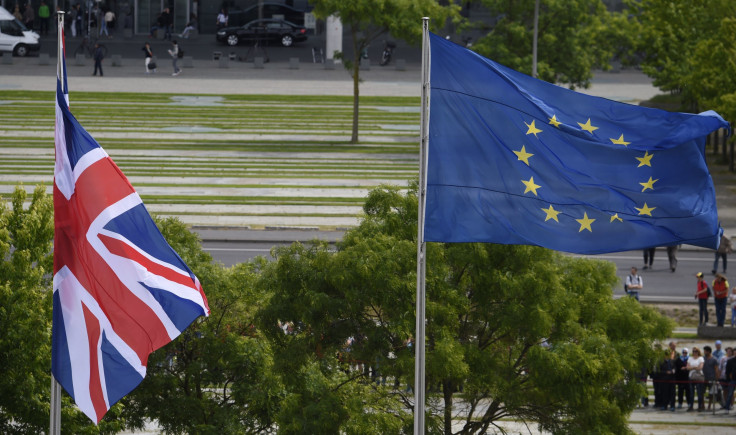 The growing debate in Northern Ireland will have U.K.-wide consequences if Scotland and Wales also value EU membership over staying in Britain, Jarman of Queen's University noted. If the majority of citizens in England voted "yes" to a Brexit while Northern Ireland, Scotland and Wales voted "no," the "yes" vote would still win, Jarman noted. Leaders in Northern Ireland and Scotland have already hinted that if that were the case they would lobby for their territories to leave the U.K. to stay in the EU.
This kind of dissonance would be devastating to the integrity of the U.K., according to Jarman. "It opens up the idea of a breakup of the U.K. rather than of a simple Brexit," he said.
© Copyright IBTimes 2023. All rights reserved.
FOLLOW MORE IBT NEWS ON THE BELOW CHANNELS