What's Going On In Pakistan?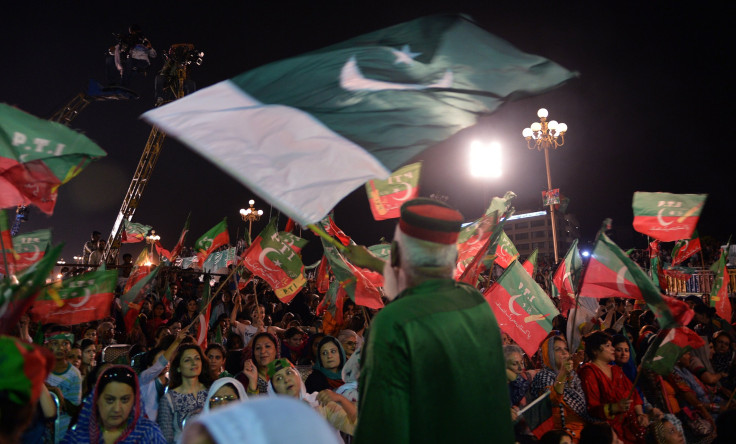 Pakistan is experiencing a major political crisis, the likes of which it hasn't seen in years -- and that's saying something. (The country of 180 million has vacillated between military rule and civilian government since its founding in 1947.) Thousands of anti-government protesters have been swarming Islamabad, the capital city, in the last few days. Here's what's going on:
In May 2013, conservative businessman Nawaz Sharif was elected as prime minister in a landslide victory. His transition to power the following month was lauded as Pakistan's first peaceful one between two democratically-elected governments.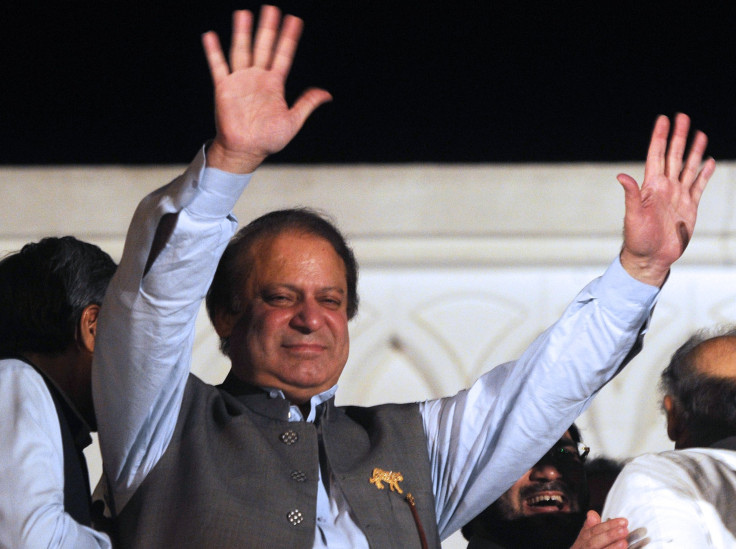 This was not Sharif's first time at the helm of this nuclear-armed power in South Asia: He served two terms as prime minister in the 1990s before being ousted in a coup. Sharif lived in exile in Saudi Arabia until 2007.
Sharif's self-described goals as prime minister included addressing a chronic energy shortage that has plagued the country, reviving a crippled economy, addressing Islamic militancy and repairing relations with India. He also pushed for civilian supremacy in a country whose powerful military has often pulled the strings.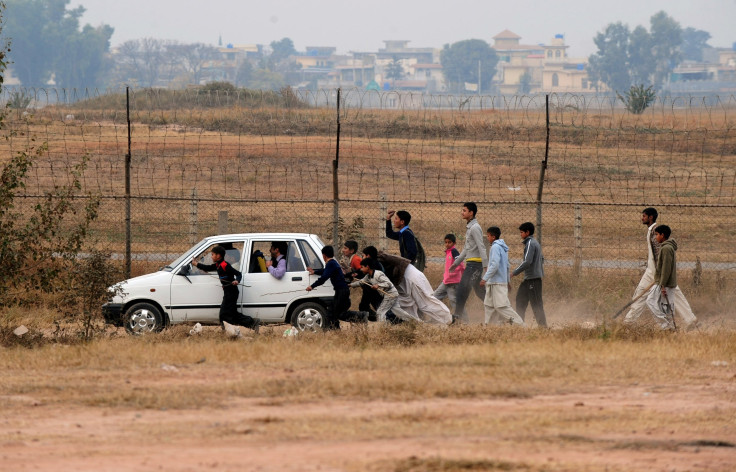 But things haven't exactly gone smoothly in the 14 months since Sharif's election. Imran Khan, a famous and charismatic cricket player-turned-politician, and Tahir-ul-Qadri, a firebrand Canada-based cleric, have accused Sharif of election-rigging and corruption. (Khan opposed Sharif in the election in 2013.)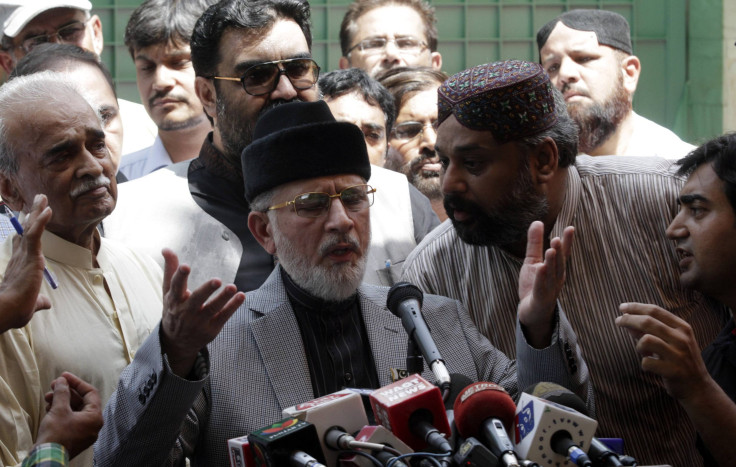 Both Khan and Qadri have called for Sharif to resign, and just days before Pakistan's Independence Day on August 14, organized two separate and loosely-connected marches on the capital. Both leaders promised that millions would join them in the "Freedom March."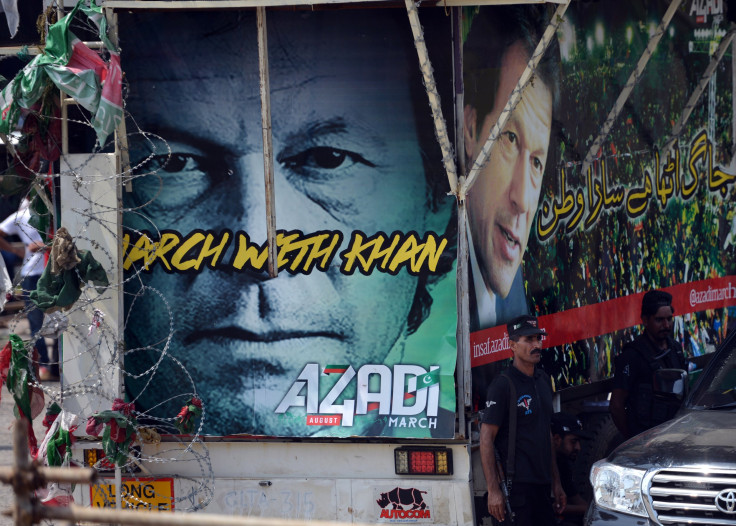 Sharif's government planned to respond by deploying riot police, closing roads to Islamabad and banning people from meeting on the streets. (Sharif feared another military coup, like the one that ousted him in 1999.) At the last minute, though, the government allowed the march to continue.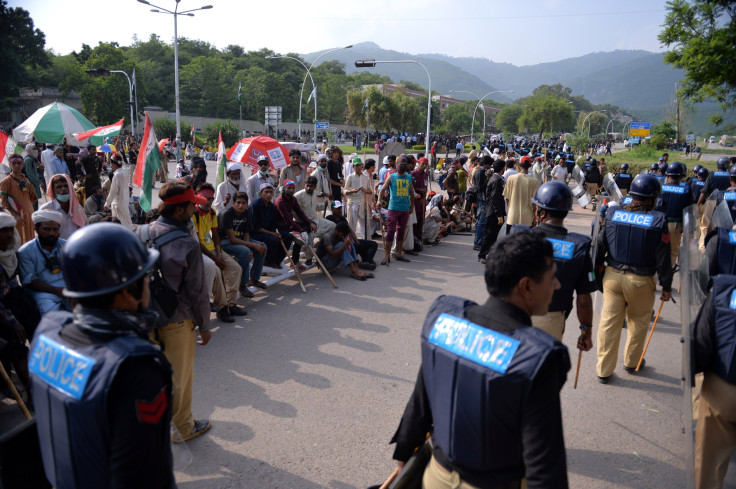 While the numbers didn't amount to millions, thousands of protesters marched from Lahore, a city also in the Punjab province, to Islamabad.
Protesters arrived in Islamabad on Friday and by Tuesday, they had moved to the Red Zone, a heavily fortified area that includes the parliament, government offices and diplomatic missions.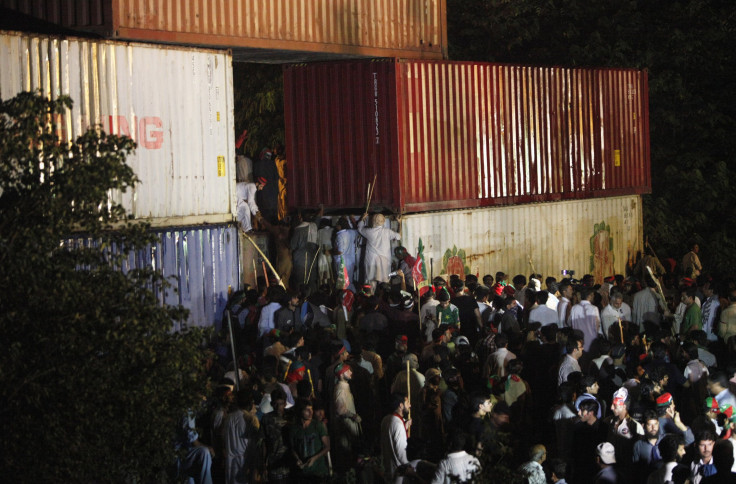 Khan also called for mass civil disobedience, urging his supporters to stop paying taxes and utility bills. (An ironic twist: Khan had previously campaigned for the payment of taxes in a country that is woefully inadequate at collecting them.) He even called for supporters to storm the prime minister's home, but later pulled back.
On Wednesday, it looked like Khan and his supporters would engage in talks with Sharif's government. But by Thursday, those talks were called off by Khan.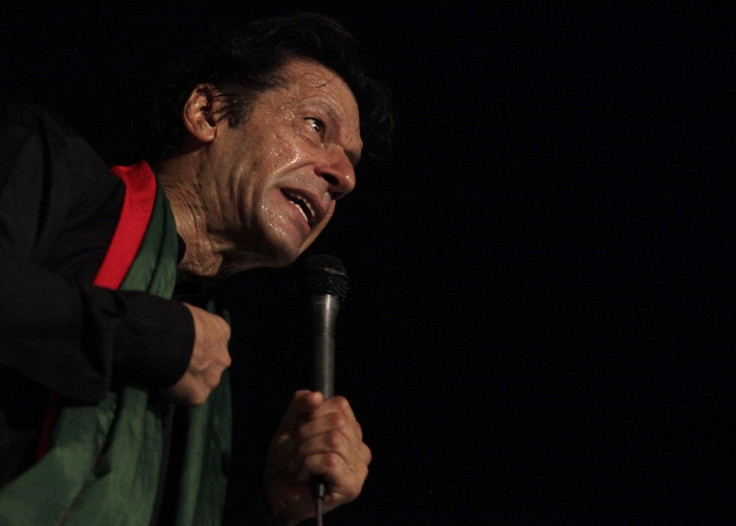 It doesn't seem like Khan or Qadri will be successful in ousting Sharif, who is holding firm. But it's possible that the powerful Pakistan army, which has remained somewhat quiet on the sidelines so far, may be in a perfect position to step in and "reassert its traditional role."
Indeed, political insiders have pointed out that the military has been playing mediator between the protesters and the Sharif's government, though the country's interior minister has denied their involvement. The military hasn't confirmed either way.
But there's evidence that military leaders are preparing to step in. The Washington Post reported on a meeting between the army chief Raheel Sharif (no relation to the prime minister) and the prime minister's brother, who serves as the chief minister of the Punjab province, in which the army chief urged a resolution through "meaningful dialogue."
© Copyright IBTimes 2023. All rights reserved.
FOLLOW MORE IBT NEWS ON THE BELOW CHANNELS