What's Your State's Favorite Halloween Candy?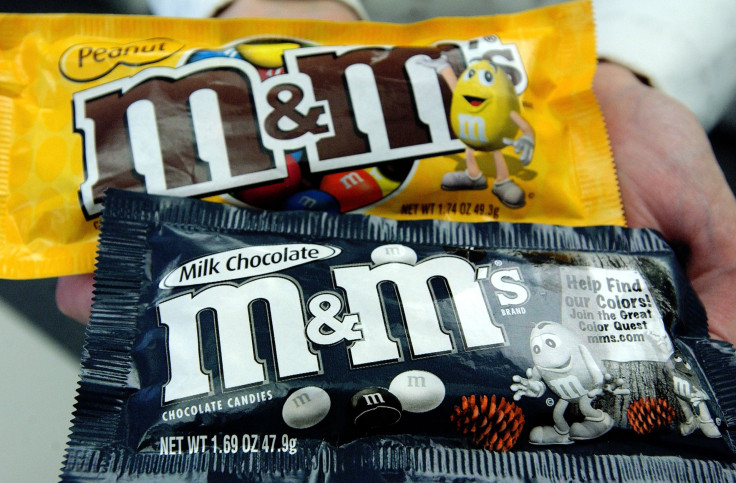 Halloween is just around the corner, and Americans could end up purchasing a record amount of candy this year. Estimates by the National Retail Federation say that the U.S. candy sales for Halloween could hit $2.7 billion this year.
Online bulk candy retailer CandyStore.com analyzed its candy sales for the past ten years and broke down each state's top three favorite candies by sales. The following data was compiled from 2007 through 2016.
Candy corn was one of the most widely bought candies — it was the No. 1 sold treat in six states. Sour Patch Kids were second and was the top candy sold in five states. A wide swath of Americans prefer chocolate, and these five candies were each top sellers in four states: M&M's, Milky Ways, Reese's Cups, Snickers and Tootsie Pops.
Texas had one of the biggest sweet teeth of any state. In the last ten years, the state has bought nearly two million pounds of their top seller: Starbursts. Texas beat all other states with the most amount of candy bought by weight. To put that in perspective, that's about the same weight as 150 African elephants.
Reese's Cups were Texas' runner-up, as the Lone Star state picked up 1.9 million pounds of the chocolate and peanut butter treat. After Texas' top two candies, California bought the third largest amount of candy: 1.5 million pounds of M&M's.
Candy corn, it turns out, is pretty divisive. The website commissioned a survey of its customers coupled with outside research to determine people's least favorite candies. Despite candy corn being one of the most widely purchased sweet treats, they were voted as the second worst candy. The number one worst candy spot went to circus peanuts.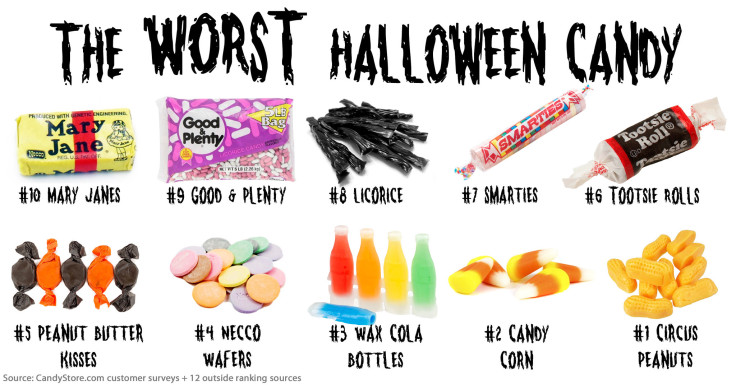 © Copyright IBTimes 2022. All rights reserved.
FOLLOW MORE IBT NEWS ON THE BELOW CHANNELS