When Do WrestleMania 32 Tickets Go On Sale? Date, Prices And More Info About How To Attend 2016 WWE Event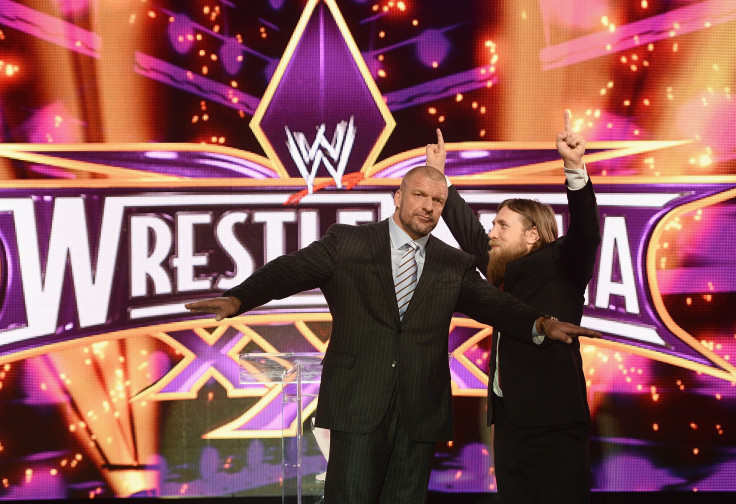 Fans will soon be able to purchase seats for WWE's biggest event of 2016. WWE announced this week that WrestleMania 32 tickets are set to go on sale on Friday, Nov. 6 at 10 a.m. ET.
WrestleMania 32 will take place on April 3 at AT&T Stadium in Dallas, Texas. The attendance could potentially surpass 100,000, breaking the record set at WrestleMania 3 when 93,173 fans packed into Michigan's Silverdome to watch the main event of Hulk Hogan vs. Andre the Giant.
Tickets for WrestleMania 32 can be had for as cheap at $18 and as much as $1,180. Limited "Gold Circle" VIP packages will be sold for $2,360, allowing fans to sit in the first eight rows ringside and keep their commemorative folding chairs. Tickets can be bought at ticketmaster.com or by calling the AT&T Stadium Ticket Office .
WrestleMania is big every year, but next year's event promises to be one of the biggest in WWE history. Not only is it likely to be in front of a record-setting crowd, but some of the biggest WWE superstars of all time are expected to participate. In addition to the likes of Brock Lesnar and John Cena having matches, The Undertaker is expected to be on the card, and The Rock could return for his first match in three years. UFC champion Ronda Rousey could potentially be a part of WrestleMania after doing so last year, and while Stone Cold Steve Austin isn't likely to have a match, he is expected to play some role at WrestleMania 32.
Nearly 77,000 fans attended WrestleMania 31 at Levi's Stadium in Santa Clara, California in March. Seth Rollins beat Brock Lesnar and Roman Reigns for the WWE World Heavyweight Championship in the main event.
A year ago, Forbes listed WrestleMania among the most valuable sports brands worldwide. The publication placed WrestleMania eighth among sporting events, estimating the brand to be worth $105 million. According to WWE, more than $500 million has been generated in cumulative economic impact for cities that have hosted WrestleMania over the last seven years.
WrestleMania 32 will be broadcast live on pay-per-view, as well as the WWE Network.
© Copyright IBTimes 2023. All rights reserved.