When Will 'Agents Of SHIELD' Return? Season 7 Premiere Date Revealed After Cast Posts New Photos
"Marvel's Agents of S.H.I.E.L.D." are reporting for duty one last time. ABC's Marvel TV show is ending with its upcoming seventh season, which was filmed last year, and fans finally know when to expect it.
ABC announced that Coulson and friends will be back on Wednesday, May 27 at 10 p.m. EST.
A new poster for the "Marvel's Agents of S.H.I.E.L.D." Season 7 premiere was also revealed, showing a more vintage-looking S.H.I.E.L.D. logo with a patriotic symbol in the center.
Last season left off with some major time travel. The agents decided to hide in time, and that meant going back to the early 20th century. A teaser for the new season shows a scene from the end of Season 6 where Coulson's life model decoy is awakened.
Cast members Clark Gregg, who plays Phil Coulson (or at least his life model decoy), and Chloe Bennet, who plays Daisy Johnson/Quake, both posted some behind-the-scenes photos in period costumes recently.
"Marvel's Agents of S.H.I.E.L.D." Season 7 was filmed last summer, so production was not impacted by the current social distancing advisories.
"Agents of S.H.I.E.L.D." was the first live-action series produced by Marvel Television. As Marvel Studios takes over on the TV front as well, it stands to be one of the final live-action series for Marvel Television. Only "S.H.I.E.L.D." and Hulu's upcoming "Helstrom" remain. Every other live-action TV show produced by the TV arm, all of which were said to take place in the Marvel Cinematic Universe, have been canceled. They will focus on animation moving forward.
Luckily, there are still plenty of Marvel TV shows on the way from Marvel Studios. The movie arm is producing quite a few limited series for Disney+, starting with "The Falcon and the Winter Soldier" and "Wandavision," currently set for August and December, respectively.​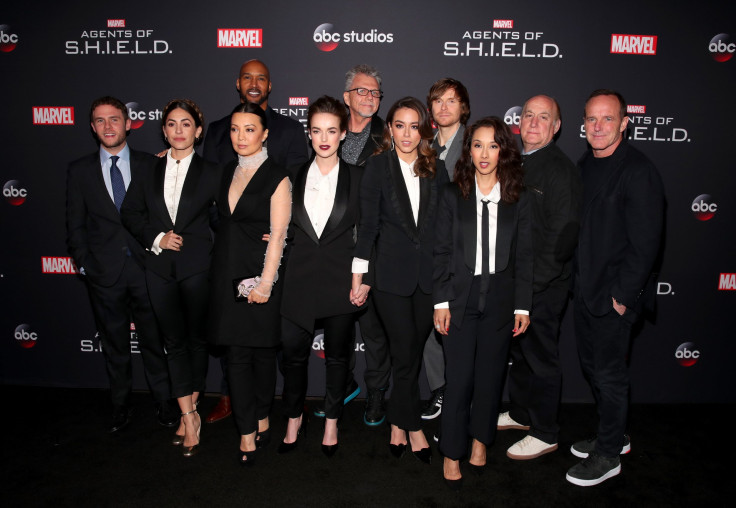 © Copyright IBTimes 2023. All rights reserved.