Marvel TV Shows On Disney Plus: When Will 'Wandavision,' 'Loki,' 'Hawkeye' Premiere?
Marvel fans have plenty to look forward to watching on Disney Plus, but they shouldn't expect to see too many new shows right away. On launch day, it'll be limited to just one new series.
"Marvel's Hero Project" is the first reality series from the comic book giant. Marvel Television produces the series, which focuses on kids who are heroes to their communities.
That's the only brand-new Marvel TV series launching with Disney Plus on Nov. 12, but the Marvel Studios TV shows are coming soon.
Unlike previous shows produced by Marvel Television, the Disney Plus TV shows, produced by Marvel Studios, will actually connect to the movies. They're starting out by focusing on the supporting characters that have been appearing in the Marvel Cinematic Universe for years. But don't expect to see them before next year.
"The Falcon and The Winter Soldier" is officially confirmed to be filming, and it's due out in fall 2020. Anthony Mackie stars as Sam Wilson/The Falcon/maybe Captain America since he has the shield after "Avengers: Endgame." Sebastian Stan will reprise his role as Bucky Barnes/The Winter Soldier and Emily VanCamp will play Sharon Carter/Agent 13. Also returning is Daniel Brühl as Baron von Zemo.
"Loki" is due out in spring 2021 and will feature Tom Hiddleston playing the trickster after he makes his "Avengers: Endgame" escape. Kevin Feige revealed to Bloomberg that it will connect to "Doctor Strange in the Multiverse of Madness," which releases May 7, 2021.
"Wandavision" is also coming out in Spring 2021. Starring Elizabeth Olsen as Wanda Maximoff/Scarlet Witch and Paul Bettany as Vision, it's said that it will fully explore Wanda's powers. Scarlet Witch will also appear in "Doctor Strange and the Multiverse of Madness," so expect the series to connect to the movie.
"Hawkeye" is still set for fall 2021, despite some controversy surrounding Jeremy Renner's personal life (his ex-wife has accused him of drug use and threatening to kill himself). The series is set to introduce Kate Bishop (rumored to be played by Hailee Steinfeld).
That's all that has confirmed release dates. However, Ms. Marvel, Moon Knight and She-Hulk are also getting Disney Plus series. Don't expect those until 2022, at least.
Luckily, there are plenty of Marvel titles on Disney Plus to keep fans busy. "Avengers: Endgame" and "Captain Marvel" will be exclusively on Disney Plus on starting Tuesday, and they'll be joined by MCU classics like "Iron Man" and "Ant-Man." There will be plenty of TV shows on Disney Plus too. See the full list of announced Marvel titles available on Disney Plus.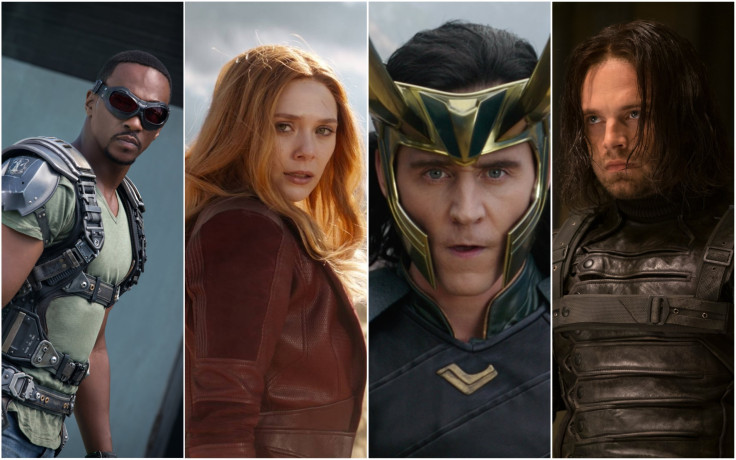 © Copyright IBTimes 2023. All rights reserved.