When Will Maha Vajiralongkorn Take The Throne? Thailand Begins Process Of Naming New King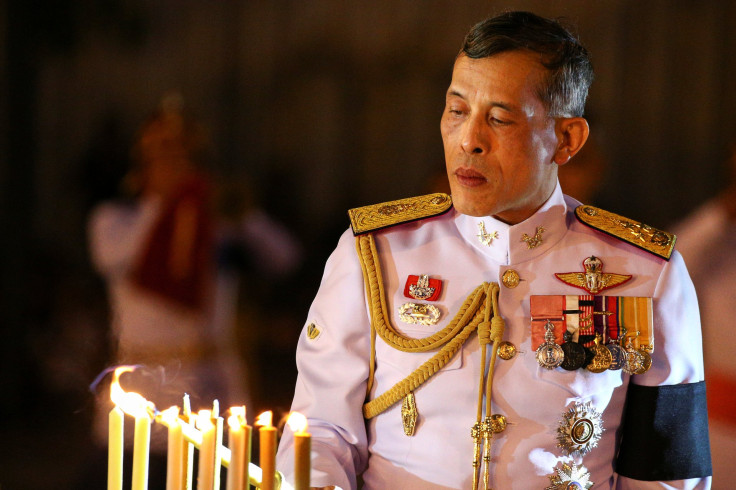 Thailand's cabinet on Tuesday acknowledged Crown Prince Maha Vajiralongkorn as the new king, Defence Minister Prawit Wongsuwan said. The appointment of the new Thai king comes more than a month after the death of King Bhumibol Adulyadej.
The 64-year-old prince surprised the nation when he unexpectedly asked for time to grieve his father's death, postponing the formal succession. King Bhumibol's death on Oct. 13 plunged the Southeast Asian nation into mourning.
According to the procedure for the appointment of the king, the cabinet will ask the president of parliament to invite Crown Prince Maha Vajiralongkorn. The prince will then have to accept the invitation in order for him to be proclaimed king, Prawit reportedly said.
"After this, we enter the parliamentary process," Prawit told reporters, according to Reuters. "We expect an audience [with the prince] within the next one to two days."
Last month, Reuters reported that Thailand was making preparations for the crown prince to ascend the throne on Dec. 1.
"We are making preparations. Everything is being prepared for Dec. 1," a senior military source who spoke on condition of anonymity told Reuters. "But this timeframe also depends on His Royal Highness."
King Bhumibol, who was the longest-serving head of state in the world when he died at the age of 88, has received immense love from the people of Thailand as the king played a stabilizing role during decades of conflict in the country.
However, Prince Vajiralongkorn has not been the people's favorite due to several scandals surrounding him.
The crown prince has been married at least three times, been involved in an international custody battle, and is reportedly in a relationship with a former flight attendant in Germany. He has also been been linked to former Prime Minister Thaksin Shinawatra, who was exiled amid accusations of corruption.
While preparations are being made for the appointment of the new king, the date of Prince Vajiralongkorn taking the throne is yet to be confirmed. The prince will be known as King Rama X, or the 10th king of the 234-year-old Chakri Dynasty.
The Thai prime minister had earlier said the succession "will proceed in accordance with the constitution, palace law and tradition."
However, the coronation will take place only after King Adulyadej's cremation in a year's time, for which no specific date has been set yet. The government said last week that 8,000 people will be involved in the cremation ceremony.
© Copyright IBTimes 2023. All rights reserved.