Thailand's New King: Lawmakers Prepare For Crown Prince Maha Vajiralongkorn To Take Throne In December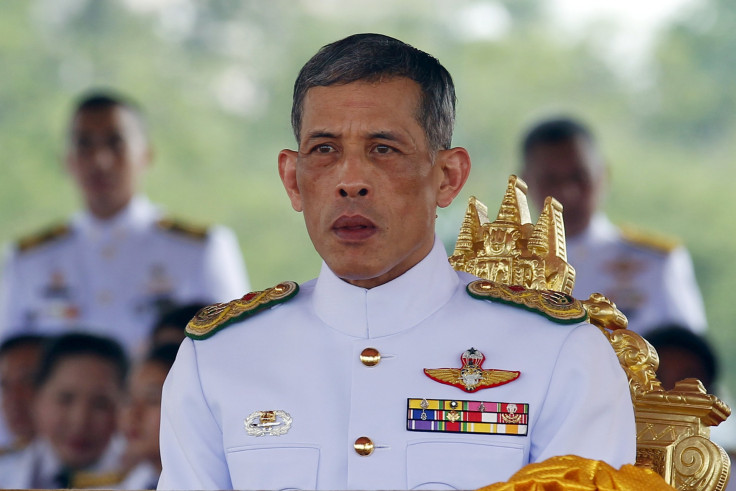 Thailand may be getting ready for its crown prince to finally become its king.
When King Bhumibol Adulyadej died after a 70-year reign in October, his son, Maha Vajiralongkorn, was almost immediately named as his successor. But after more than a month, the scandal-plagued Vajiralongkorn still hasn't formally announced the day he'll take over for his late dad.
Speculation was mounting this week ahead of the rumored Dec. 1 acension date recently reported by Reuters. Vajiralongkorn returned to the country on Nov. 11 after spending weeks abroad. Thai lawmakers were instructed Monday not to leave the nation between Nov. 28 and Dec. 2 in case Vajiralongkorn ascended and they needed to have a last-minute meeting, Anadolu Agency reported.
Even so, Pornpetch Vichitchaikul, president of the National Legislative Assembly, emphasized that the early December date was not concrete. "As of right now, nothing special is planned," he told the Agency.
The vague timeline isn't new. In October, Vajiralongkorn took time to grieve after his father's death, with Prime Minister Prayuth Chan-ocha telling the public the crown prince would "perform his duty as heir" to the throne "when the right time comes." Vajiralongkorn's coronation is not planned to happen for another year — after his father's cremation, the New York Times reported.
Whenever it happens, many Thai leaders aren't likely to be thrilled about Vajiralongkorn's new position. Strict lèse-majesté prevent the public from criticizing or defaming the royal family, but foreign media reports indicate Vajiralongkorn does not have the illustrious reputation his father did.
The 64-year-old crown prince has been married at least three times, been involved in an international custody battle, and is reportedly in a relationship with a former flight attendant in Germany. He's been linked to former Prime Minister Thaksin Shinawatra, who was exiled amid accusations of corruption, and once named his dog Foo Foo an air chief marshal.
© Copyright IBTimes 2023. All rights reserved.