When Will Mosul Offensive End? Iraq's Operation Against ISIS Could End In 3 Months Or Less, Official Says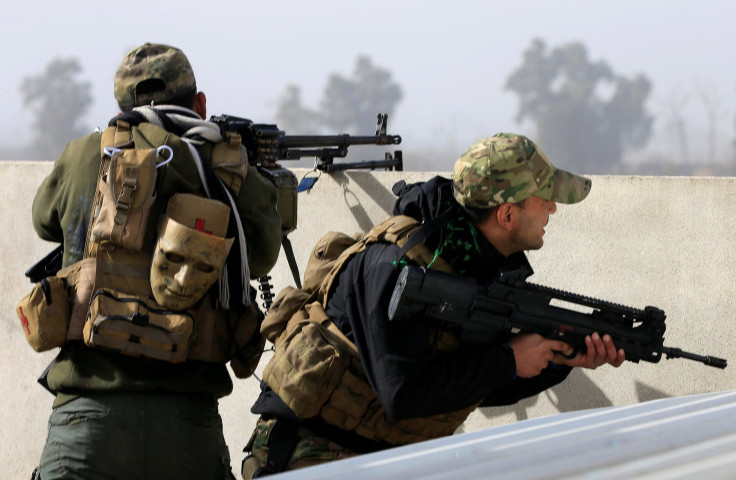 The operation to liberate the Iraqi city of Mosul from the clutches of the Islamic State group, also called ISIS, could end in three months or less, a senior Iraqi commander said Tuesday. The Mosul offensive began in October last year.
In an interview with the Associated Press, Lt. Gen. Talib Shaghati said that it "is possible" for the operation to end in three months or less. However, he said that giving an accurate estimate of when the city would be liberated would be difficult as this was not a conventional fight.
"There are many variables," Shaghati said, describing the combat as "guerrilla warfare."
Mosul, the headquarters for ISIS' Iraqi operations, has been under the militant group's control for over two years. Recapturing the city could hasten the end of the group's operations in the country. Dozens of militants have been killed by Iraqi troops backed by U.S.-led coalition forces.
After weeks of fighting, the troops reached the eastern side of the city's Tigris River for the first time this week. This advance follows the government's victory over the militant group liberating a key district al-Muthanna from ISIS control in an overnight battle.
This is part of the second phase of the Mosul offensive that began in December. The government said two-thirds of the city is now under its control since the operations began in October. The Mosul offensive features at least 30,000 Iraqi troops along with Kurdish Peshmerga fighters, Sunni Arab tribesmen and Shia militiamen. They are assisted by the U.S.-led coalition airstrikes and military advisers.
The operation, which some Iraqi leaders said would end by 2016, had slowed when ISIS fighters began using civilians for cover.
"The challenge is that they [ISIS] are hiding among civilian families, that's why our advances are slow and very cautious," Lt.-Col. Abdel Amir al-Mohammedawi, a spokesman for the rapid response units of Iraq's federal police, told Reuters on Tuesday.
According to the United Nations' Office for the Coordination of Humanitarian Affairs (OCHA), nearly 700 people have been rushed to hospitals in Kurdish-controlled areas outside Mosul in the past week.
"Trauma casualties remain extremely high, particularly near frontline areas," OCHA reportedly said.
© Copyright IBTimes 2023. All rights reserved.
FOLLOW MORE IBT NEWS ON THE BELOW CHANNELS