When Will We Get Driverless Cars? Flying Vehicles To Hit The Skies This Summer In Dubai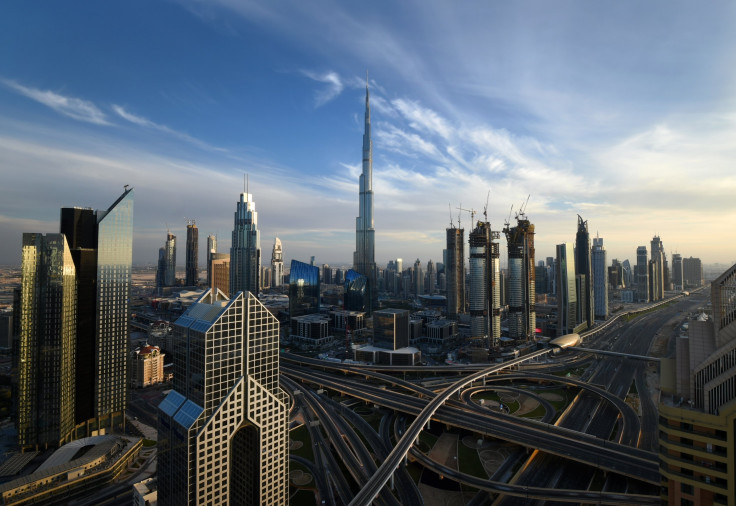 Flying, driverless cars are expected to become a reality in Dubai by the summer after an initial test run of an autonomous aerial vehicle was launched Monday by the Roads and Transport Authority and Chinese firm Ehang. The vehicle – called Ehang 184 – should be able to transport people automatically and is scheduled to start services in the near future.
"The autonomous aerial vehicle exhibited at the [World Government Summit] is not just a model; it is a real version that we have already experimented the vehicle in a flight in Dubai sky. The RTA is making every effort to start the operation of the AAV in July 2017," Al Tayer, the chairman and director general of the Roads and Transport Authority, said.
The car will be able to hold someone up to 220 pounds along with a small carry-on and will have a battery allowing a half-hour flight time for a distance of around 31 miles. Once a passenger settles into the craft, he or she can pick a location and the car would begin its journey right away.
The vehicle's design and function is intended to change 25 percent of Dubai's individual trips into self-driving journeys, and is expected to "also enhance the integration between public transport modes and people happiness through the provision of smooth, quick and innovative mobility," Al Tayer added, noting that authorities have also addressed the "highest levels of security" and design for the production of the craft.
Dubai is no stranger to innovative technology experiments: the city hosts the world's longest driverless metro line – implemented in May 2011 – and has also partnered with Hyperloop One to begin working on the possibility of creating a hyperloop line from the city to Emirati capital Abu Dhabi.
"This has become a transportation hub and leader in the world. In the Emirates, we believe everything is possible," Hyperloop CEO Rob Lloyd said about the city-state.
© Copyright IBTimes 2023. All rights reserved.
FOLLOW MORE IBT NEWS ON THE BELOW CHANNELS