Where Did Coronavirus Come From? COVID-19 Origin Points To Bats In China, Study Reveals
KEY POINTS
A new study confirms SARS-CoV-2 originated from Horseshoe bats found in Yunnan province in China
Pangolins were only an intermediary host
"This means that other viruses that are capable of infecting humans are circulating in horseshoe bats in China," researcher says
Scientists have traced the evolutionary lineage of viruses related to SARS-CoV-2, the virus that causes COVID-19, to confirm preliminary indications that it originated in bats in China.
A study published in Nature Microbiology based on research by an international team of European, American and Chinese scientists discovered the lineage that gave rise to SARS-CoV-2 (severe acute respiratory syndrome coronavirus 2) has been circulating in bats for decades.
Using genetic research to trace the origins of the virus, the study said SARS-CoV-2 evolved from other bat viruses over the last 40 to 70 years. The COVID-19 virus is 96% genetically similar to the RaTG13 coronavirus found in a Rhinolophus affinis Horseshoe bat in 2013 in Yunnan, China. It diverged from RaTG13 back in 1969.
The study finds the lineage giving rise to SARS-CoV-2 has been circulating unnoticed in bats for decades. SARS-CoV-2 shares a trait with older members of its lineage regarding the receptor-binding domain (RBD) on its spike protein that allows it to bind with human receptor cells, indicating there are likely other pathogenic viruses capable of crossing over to human hosts.
"This means that other viruses that are capable of infecting humans are circulating in horseshoe bats in China," said Dr. David Robertson, professor of computational virology, MRC-University of Glasgow Center for Virus Research.
The study contradicted earlier research pointing to pangolins as the source of the virus. The RBD sequence of SARS-CoV-2 has so far only been found in a few pangolin viruses.
"Collectively our analyses point to bats being the primary reservoir for the SARS-CoV-2 lineage," according to the study. "While it is possible that pangolins, or another hitherto undiscovered species, may have acted as an intermediate host facilitating transmission to humans, current evidence is consistent with the virus having evolved in bats resulting in bat sarbecoviruses that can replicate in the upper respiratory tract of both humans and pangolins."
The study asserts pangolins are only an intermediary host for SARS-CoV-2 that facilitated transmission of SARS-CoV-2 to humans. It contends other groups of researchers were incorrect to suggest evolutionary changes that occurred in pangolins allowed SARS-CoV-2 to be transmitted to humans.
The study said no evidence exists to suggest pangolin infection "is a requirement for bat viruses to cross into humans. Instead, our research suggests that SARS-CoV-2 likely evolved the ability to replicate in the upper respiratory tract of both humans and pangolins."
The other key feature thought to be instrumental to SARS-CoV-2's ability to infect humans -- a polybasic cleavage site insertion in the Spike protein -- has not yet been seen in another close bat relative of the SARS-CoV-2 virus.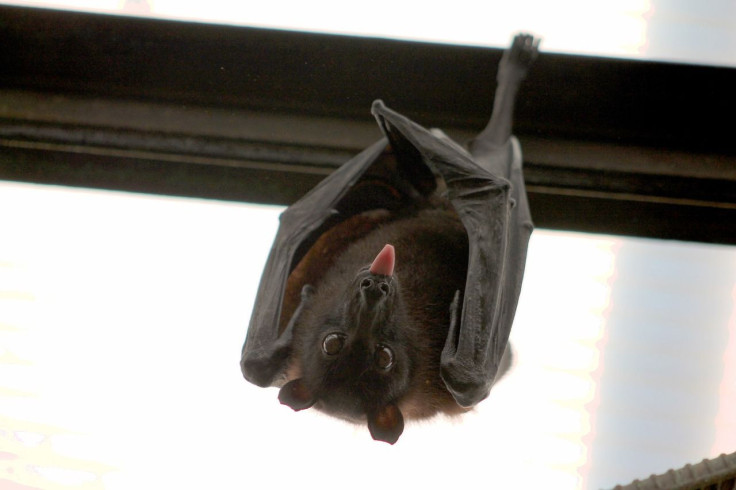 © Copyright IBTimes 2022. All rights reserved.
FOLLOW MORE IBT NEWS ON THE BELOW CHANNELS