Where Do Refugees Go? Austria Says No More Migrants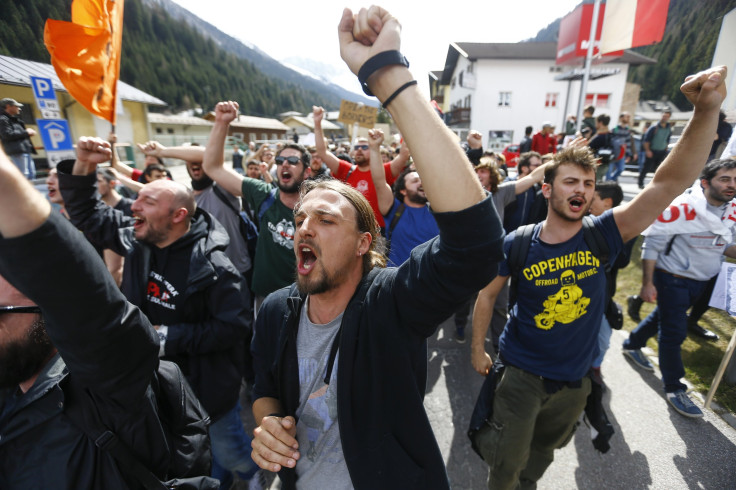 Austria wants to stop refugees from coming into its borders, officials from the country said Tuesday, asking the European Union to be exempt from taking in more asylum seekers. The country's chancellor argued that it had already taken in enough refugees over the past few years as the migrant crisis has swelled.
"We believe an exception is necessary for Austria for having already fulfilled its obligation. We will discuss that with the European Commission," Chancellor Christian Kern said Tuesday.
Read: Migrant-Hunting Hungarian Village Uses White Supremacist Rhetoric To Outlaw Muslim Practices
Austria, a country north of Italy and Slovenia with a population of about 8.5 million, had previously accepted 90,000 asylum seekers in 2015. The EU gave Austria an exemption to the refugee crisis after 2015, but the country was meant to start accepting 2,000 refugees into its borders in 2017.
The European Commission hasn't been pleased with Austria's intentions.
"Austria is now expected to fulfill its legal obligation ... to start relocating," Commission spokeswoman Natasha Bertaud said.
Read: Over 3,000 Attacks Against Refugees In Germany Last Year, Report Says
Austria's unwillingness to follow through with EU refugee quotas is not unique in Europe. Hungary's Prime Minister Viktor Orban is in the midst of building a second fence along the country's southern border to keep migrants out.
The pushback is another major obstacle for the EU's refugee resettlement program. The plan was meant to resettle 160,000 refugees over two years, ending this upcoming September. But only a fraction of those asylum seekers — fewer than 14,500 refugees — have actually been taken in by European countries thus far. For now, it seems, many of those migrants are stuck in Italy and Greece.
Europeans' fears about refugees entering their borders have intensified due to terrorist attacks over the past couple of years in Germany, France and other countries. But refugees have also found themselves to be the victims of violent attacks after they had resettled in Europe. In Germany, assaults against refugees rose from 60 in 2015 to 78 in 2016.
© Copyright IBTimes 2023. All rights reserved.