Which Country Has The Strongest Military In The World? A Ranking List Of The 6 Most Powerful Nations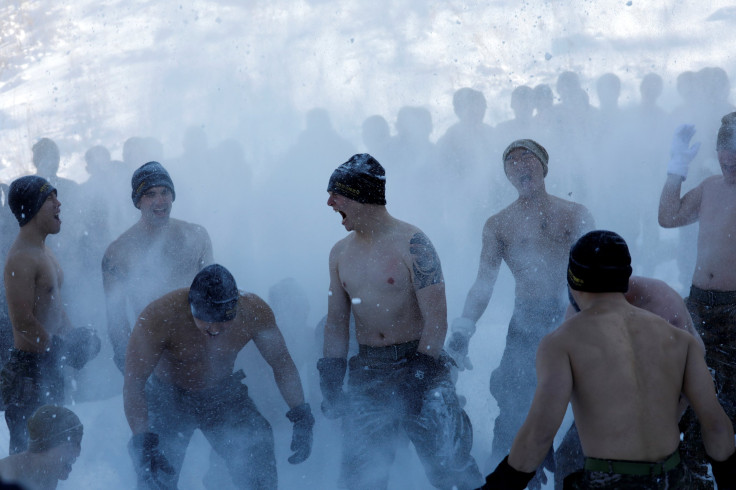 Newly appointed Defense Secretary James Mattis spoke Tuesday with NATO's chief to discuss military spending and international anti-terror tactics under President Donald Trump.
Trump, who took office Friday, has criticized the North Atlantic Treaty Organization (NATO), calling the international military alliance "obsolete." He also wants other NATO countries to increase their contributions, as the U.S. is by far the largest financial backer.
Pentagon spokesperson Jeff Davis said Mattis and NATO Secretary-General Jens Stoltenberg discussed "shared values." Stoltenberg's office said they "agreed on the fundamental and enduring value" of the treaty.
The phone call came after NATO member Germany called on Trump to offer a clear agenda and as nations closely watch Trump's first moves as U.S. commander-in-chief. As the Republican real estate tycoon begins formulating his defense policy to make "our military strong again," here's a look at the top ten most powerful nations, according to a September 2015 report by Credit Suisse Research.
1. United States
The U.S. spends more on its military than the next seven or eight nations combined depending on how one measures it. With nearly 20 ships that could be designated aircraft carriers and around 800 overseas military bases in 70 countries, the Pentagon's global military dominance is virtually unchallenged.
2. Russia
The country of 144 million has maintained its military strength. While tensions between the two global superpowers eased after the fall of the Soviet Union in the early 1990s, relations once again fell apart during former President Barack Obama's administration. Moscow has mobilized military escalations along its European border in NATO and directly intervened in conflicts in Ukraine and Syria, flaunting a massive force on ground, air and sea that poses a serious threat to its adversaries.
3. China
In addition to being the most populous country on Earth, China possesses the largest standing military in the world and uses it to enforce vast territorial claims in the Asia Pacific. Like Russia, China is often seen as a major ideological adversary to U.S. and its traditional neoliberal foreign interests. Beijing, however, has been the subject of much harsher criticism by Trump, who has expressed support for Moscow. The shift in geopolitical alliances may urge China to take a more assertive role in international politics. It has recently undergone mobilizations in the disputed South China Sea and its vast border with Russia.
4. Japan
Japan has become one of the Pentagon's most powerful allies. Along with South Korea, Japan's military force has served as a pro-Western buffer to China's influence. With a relatively moderate military budget, experts such as military historian John T. Kuehn say Tokyo's forces "can stand toe to toe with anybody." Japan launched its first military satellite into space Wednesday as its military advances technologically, as well.
5. India
While less active on the international security stage, India has developed an advanced military capable of defending itself from most conventional attacks including its neighboring rival, Pakistan. India also has two aircraft carriers, while Russian and China only have once each, and the nation is set to display its military might at a massive parade Thursday for the nation's 67th Republic Day.
6. France
Aside from the U.S., France is the strongest NATO member. The country has also considered diversifying its defense capabilities by expanding its cyber division. Earlier this month, Defence Minister Jean-Yves Le Drian told French weekly Le Journal du Dimanche that the French military would host 2,600 "digital soldiers by 2019, with the support of an additional 600 cyber experts, according to Reuters.
© Copyright IBTimes 2023. All rights reserved.