While UK Mulls Brexit, Bosnia Submits Application To Join European Union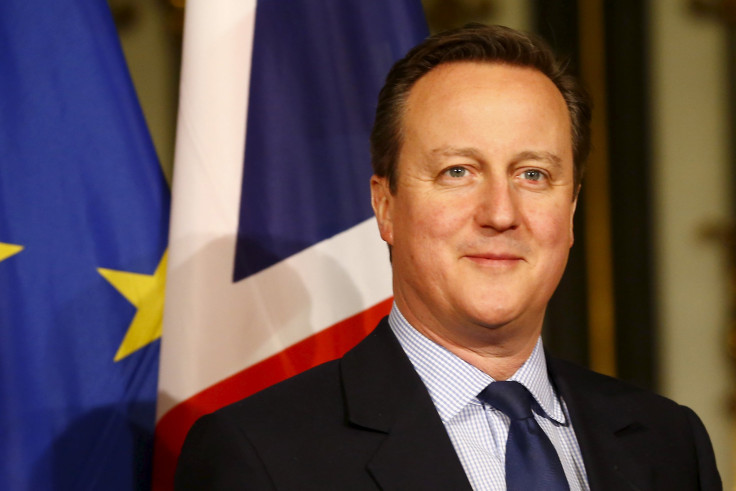 As one country considers leaving the European Union, another nation submitted its application to join it Monday. Bosnia-Herzegovina hopes to enter the EU, while Britain debates exiting it, with British Prime Minister David Cameron canceling a meeting with European Parliament leaders to discuss the matter, Politico EU reported.
Instead of participating in an open debate, Cameron is now expected to meet with the parliament's president and other leaders as he makes the case for EU reforms Tuesday. Cameron will meet with French President François Hollande Monday as the British prime minister argues for economic reforms, one holding that EU countries outside the eurozone, such as Britain, should not face any economic disadvantages because of that status.
"We have made progress [on renegotiation], but there's details to be pinned down," Agence France-Presse quoted a Cameron representative as saying. "Nothing is agreed until everything is agreed."
British officials said they hope a deal can be decided at the EU's summit in Brussels Thursday and Friday. While Britain looks at the possibility of a referendum on its status in the EU as early as June, Bosnia-Herzegovina formally submitted its application to join the union. The nation first signed an agreement with the EU in 2008, more than a decade after the bloody Bosnian War was concluded.
"There is no way back for Bosnia-Herzegovina. We must catch up with our neighbors," the Associated Press quoted President Dragan Čović as saying. Čović said he hoped his country would gain candidate status next year and that he would work to speed up required economic reforms.
A nation of a little less than 4 million people, Bosnia-Herzegovina will have to travel a long road toward membership, as it faces numerous challenges, including an unemployment rate of 40 percent that leads a large number of citizens to go abroad to find work every year.
"It is a day of celebration for all of us: Only 20 years ago, it was in the Balkans where one of the most awful pages of European history was written," the EU's foreign-affairs chief, Federica Mogherini, and its enlargement commissioner, Johannes Hahn, said in a statement.
Despite this day of celebration, the EU faces numerous challenges of its own, such as its economic slowdown and the refugee crisis. And if Britain were to exit the union, it would be the first country to do so.
© Copyright IBTimes 2022. All rights reserved.
FOLLOW MORE IBT NEWS ON THE BELOW CHANNELS