White House Targets Another State In Offensive On Voter ID Laws: Pennsylvania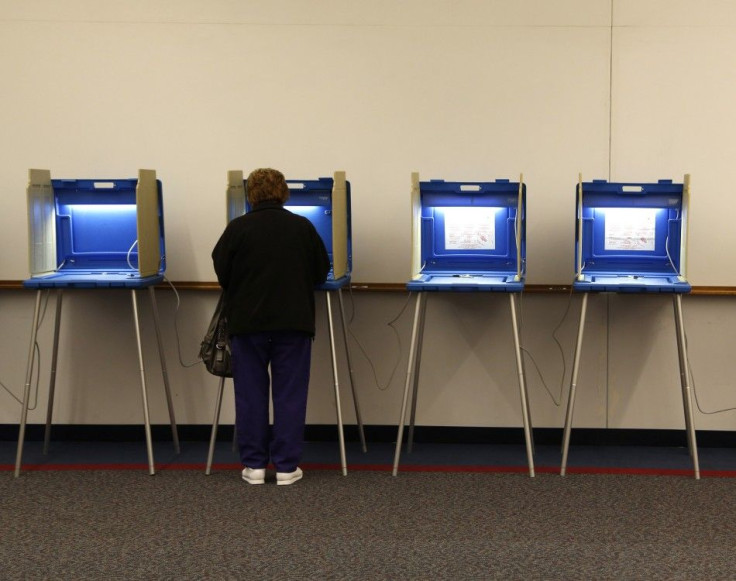 In its latest effort to scrutinize a wave of new voting laws, the Justice Department is asking Pennsylania for more information about a law requiring voters to present valid photo identification.
Legislatures across the country, nearly all of them controlled by Republicans, have passed laws that require voter ID, roll back early voting and impose new limits on voter registration. Sponsors of the laws say they are trying to ensure elections are legitimate, but opponents warn that minority, elderly and low-income voters will face unwarranted obstacles en route to the voting booth.
The Obama administration has raised that concern in examining several of the laws. In a letter to Pennsylvania's top election official, assistant attorney general Thomas Perez invoked a provision in the Voting Rights Act that bars racial discrimination in voting laws to requestg more information about the state's voter ID law.
Under the new law, prospective voters must present state-sanctioned forms of photo ID. Previously, Pennsylvania residents could prove their identity with non-photographic evidence like a utility bill or bank statement with their name on it.
Critics of voter ID laws note that minorities and elderly voters are disproportionately likely to lack photo identification, raising fears that members of traditionally Democratic-leaning constituencies will be turned away on Election Day.
Perez's letter underscores that issue, requesting data on how many Pennsylvanians lack proper ID and asking for verification that the state is informing voters about how to obtain it.
Pennsylvania is typically one of a handful of heavily contested states on which presidential elections pivot, so the stakes are high. The Republican majority leader of Pennsylvania's House of Representatives gave ammunition to the voter ID law's critics when he suggested that it could help presumptive Republican nominee Mitt Romney win the state.
Voter ID, which is gonna allow Governor Romney to win the state of Pennsylvania, done, Rep. Mike Turzai said as he listed the party's legislative accomplishments.
Florida and Ohio, which join Pennsylvania in the triad of perennial battleground states, have also faced federal pushback on new election laws. The Obama campaign recently sued Ohio over a new law that curtails early voting, the first legal challenge issued by the campaign, and the Department of Justice sued Florida in an attempt to halt a purge of ineligible non-citizen voters from the state's voter registration rolls.
Civil liberties and voting rights groups have issued their own set of challenges to new voting laws. In response to an American Civil Liberties Union lawsuit, Pennsylvania acknowledged that there has been no evidence of voter fraud.
There have been no investigations or prosecutions of in-person voter fraud in Pennsylvania; and the parties do not have direct personal knowledge of any such investigations or prosecutions in other states, a stipulation agreement signed by the state said.
© Copyright IBTimes 2023. All rights reserved.
FOLLOW MORE IBT NEWS ON THE BELOW CHANNELS