White Sox Awaiting Manny Machado Arrival, Arrangements Seen At Stadium: Report
Jon Jay and Yonder Alonso's spring training with the Chicago White Sox's does not get underway until Monday but new recruits decided to get a head start in their preparations with their new franchise and arrived on Wednesday to Camelback Ranch-Glendale Stadium – their long-time home for spring training.
The attention may have been on spring training but the questions were mainly about the White Sox's pursuit of in-demand free agent Manny Machado. They have been actively pursuing the shortstop this offseason and even signed his brother-in-law Alonso and long-time friend Jon Jay in the hope that it will persuade him to join them rather than the other interested teams.
And a big sign that they are confident about signing Machado arrived when it was revealed by Scott Merkin of MLB.com that while Jay and Alonso's lockers were side-by-side, there is one that's been empty beside the shortstop's close friend and brother-in-law.
The White Sox have made every effort to convince him to sign for them with reports even suggesting that they have upped their initial offer which was said to be between $175 million and $200 million over eight years. It is not close to Machado's initial demands which are a 10-year deal over $300 million, but still closer to the mark.
The Philadelphia Phillies have also met the shortstop and are said to have made a proposal but they are more focused on landing Bryce Harper – the other in-demand free agent this offseason. The San Diego Padres are probably the White Sox's biggest challengers with recent reports suggesting they had made an aggressive offer to the shortstop.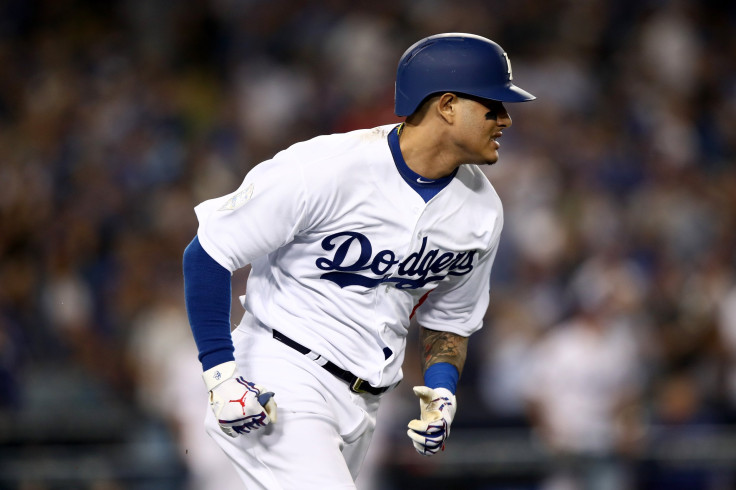 The New York Yankees also remain in the race, but it is still unclear if they will loosen their purse strings and compete with the likes of the White Sox and Padres in terms of matching the player's demands of a long-term lucrative deal.
Alonso and Jay both took questions about the possibility of Machado joining them in Chicago before the start of the new campaign and took a similar stance by stating they would like to give the player and his family the privacy they need to make a decision that is best for them.
"I have no idea what Manny's doing or what his family's doing. Same thing I've said the whole time: It's a private manner that he and his family will deal with. I've dealt with free agency, and even my best friends I don't talk to about that stuff because it's a private matter and you never know what's going to happen. There's a lot of emotions involved. You don't want to report one thing, and then the next day it goes away or whatever," Jay said Wednesday, as quoted on the Chicago Sun Times.
Alonso also admitted to talking with Machado on Tuesday but was clear they did not talk about baseball. He was also not in a speculating mood on Wednesday, stating: "I'm pretty far away, 3,000 miles away. I had my breakfast, I had my lunch and I'm ready to play. I think that's all going to get taken care of. We'll just see when it happens."
© Copyright IBTimes 2023. All rights reserved.