White Sox's $250 Million Machado Offer 'Isn't Right', Padres Renew Effort: Report
Manny Machado has given no indication thus far as to which franchise he is likely to join despite having proposals from multiple teams, namely the Chicago White Sox, Philadelphia Phillies, and the New York Yankees. He has only teased fans with cryptic Instagram and Twitter posts of White Sox baby shoes and his glove color for the upcoming campaign.
The shortstop/third baseman met with the White Sox, Phillies and Yankees in December and was expected to make a decision in the New Year. But one month and 13 days into 2019, Machado continues to keep baseball fans guessing about his next destination.
The Yankees were the initial favorites with even the player said to prefer a move to New York over other cities, but their unwillingness to meet his financial demands – a 10-year deal north of $300 million – saw them drop in the pecking order.
But recent reports claimed they are back in the race and have made an offer worth around $220 million over eight years. The White Sox had taken over at the front after the Yankees unwillingness and were reported to be the first team to make a concrete offer for the shortstop worth around $200 million over eight years.
The Chicago franchise are said to have recently upped the offer closer to the $250 million mark for Machado, but Fancred's Jon Heyman claims that the information is not right. He admits that most of the figures mentioned are "educated guesses" but believes the offer is most likely above $175 million but lower than the reported $250 million.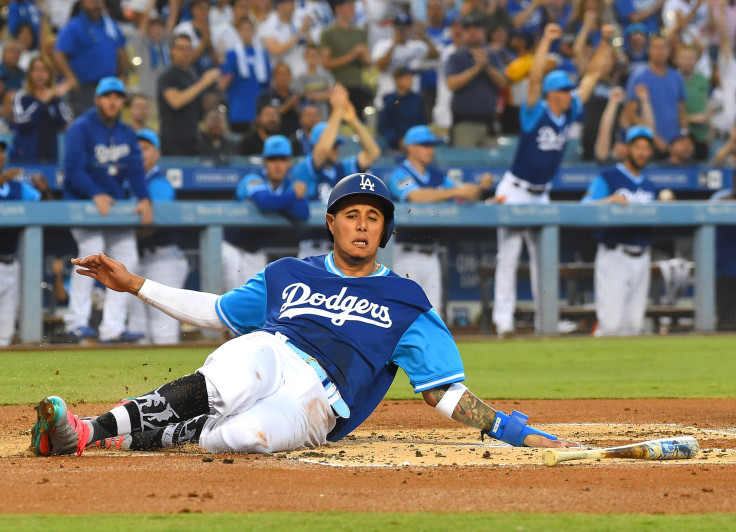 "Have heard reported offer of 250M for 8 yrs for Machado by White Sox isn't right. May or may not be close, but guess would be that at least today it's a bit lower. Higher than 175 but lower than 250. At least at moment. (So yes, we still don't have facts, just educated guesses.)," Heyman wrote.
Another team that entered the Machado, Bryce Harper sweepstakes late are the San Diego Padres, that are said to have met both the players in 2019. And according to Andy Martino of Sny.tv, they have made an aggressive offer to the shortstop, but the player is said to be unsure of moving to San Diego.
Many members of the Machado camp are said to be pushing him to take a short-term deal and join the Yankees, but Martino believes it is unlikely that the shortstop will accept a lower wage to move to New York if he has better offers on the table from the likes of the White Sox, Phillies or Padres.
Meanwhile, San Francisco Giants pitcher Madison Bumgarner has been signing praises of Harper with the Giants among the favorites to land the most sought-after player in baseball free agency this offseason. The veteran pitcher is certain the outfielder will improve their team but is certain they already have what it takes to win this year.
"He's obviously a superstar in the game, a young player," Bumgarner said, as quoted by NBC Sports Bay Area. "I think everybody in here would be pretty damn excited to have him."
"Obviously some guys — like Harper — that's going to make any team better, but that's not to say that we couldn't do it without him. I think we've got the guys and we can do it. It's all a mentality," Bumgarner added.
© Copyright IBTimes 2023. All rights reserved.