WHO Admits Serious Mistake In Risk Assessment Of Coronavirus
KEY POINTS
WHO mistakenly labeled the coronavirus' risk assessment as moderate
The outbreak is not yet labeled as a global health emergency
The confirmed cases in China has already surpassed the 2003 SARS outbreak
The World Health Organization (WHO) admitted that it has made a mistake in its risk assessment report of the current status of the novel coronavirus. According to the agency, the risk level of the disease is much higher than what was stated in the report.
Last week, WHO released reports regarding its assessments of the disease. In the documents, the agency noted that the global risk level of the coronavirus was moderate. However, on Sunday, the agency released a new report that clarified its previous assessment of the virus.
In its latest report, WHO indicated that the risk assessment of the coronavirus at the regional and global levels are both high. Meanwhile, in China, WHO stated that the risk assessment of the disease is very high.
Through a footnote in its latest report, the agency indicated that it had changed the risk assessment of the disease.
Despite the current risk status of the coronavirus, WHO still refuses to declare the disease as a public health emergency of international concern. This designation is usually used for severe outbreaks that call for a unified global action.
Tedros Adhanom Ghebreyesus, chief of WHO, noted that although confirmed cases of coronavirus have already been reported in more than a dozen countries, the outbreak is still centralized in China, which means it is not yet a global concern.
"This is an emergency in China but it has not yet become a global health emergency. It may yet become one," he said according to the AFP. "WHO's risk assessment is that the outbreak is a very high risk in China, and a high risk regionally and globally."
As of this writing, the number of confirmed cases of the coronavirus in China has grown to 5,974, which reflects an increase of over 30 percent within 24 hours. The death toll in the country caused by the infectious disease has also increased to 132.
China's confirmed cases have already exceeded those from the SARS outbreak in the country in 2003. Back then, 5,327 people were infected with the virus. 349 deaths were reported due to the outbreak, CNN reported.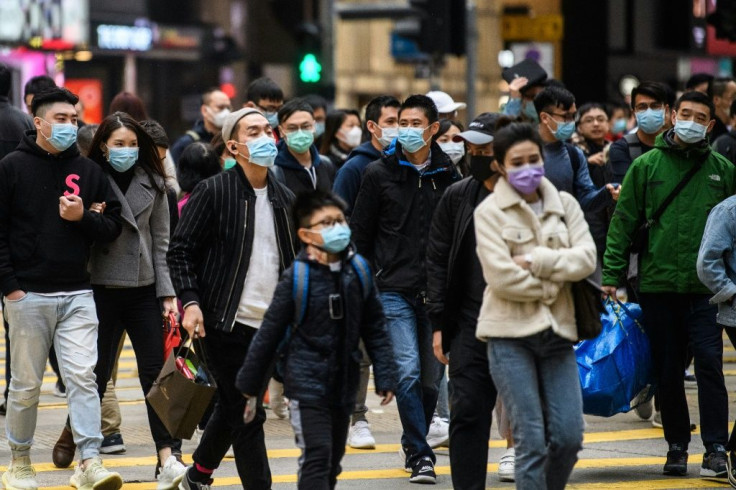 © Copyright IBTimes 2023. All rights reserved.
FOLLOW MORE IBT NEWS ON THE BELOW CHANNELS