Who Is Alexia Amesbury? Seychelles Could Have First Woman Presidential Candidate As Political Landscape Expands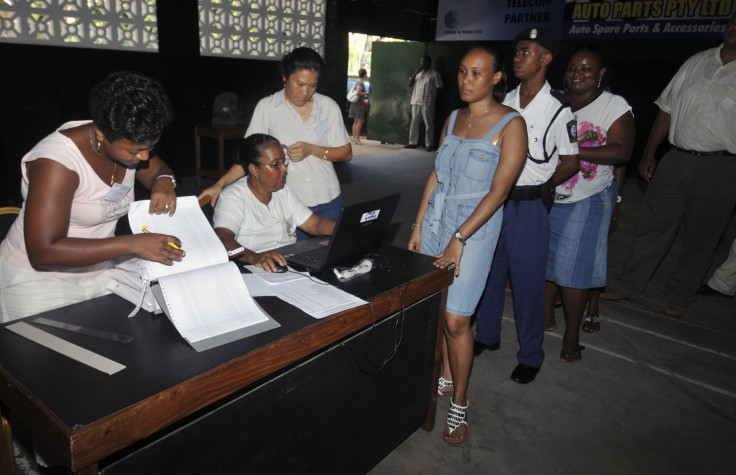 Seychelles' presidential elections are scheduled for 2016, but the contest is already making history. Potential presidential candidate Alexia Amesbury could be the first woman ever to run for president in the small Indian Ocean country, the Seychelles News Agency said. Amesbury, 37, leads the newly formed opposition Seychelles Party for Social Justice and Democracy (SPSJD), which will participate in the upcoming presidential and legislative elections.
The SPSJD will elect the party's executive members in the coming weeks and will select candidates. If chosen, Amesbury, an attorney, will be the first female candidate to run for president in the history of Seychelles, an archipelago of 115 islands off the East African coast. The mother of six said she is confident she will win her party's vote.
"I started my campaign several months ago by surveying people to see what they want, and all the people I've talked to … told me they do not have the means to support their families," Amesbury told the Seychelles News Agency. "With my government and my party, all Seychellois will see what we will propose to improve their living conditions, once we release our manifesto."
As someone who suffered childhood abuse, Amesbury is an advocate for victims of sexual abuse. Her seemingly left-leaning party has also vowed to fight corruption and uphold social justice. "During my career as a lawyer, I have seen too many violations of the constitution," she told the Seychelles News Agency. "And in my opinion, for a democracy to work well, it has to be based on constitutional principles. In Seychelles, many of our institutions do not function well."
The number of political parties wishing to participate in Seychelles' presidential race has doubled. There are eight officially registered parties, and seven have stated their intention to participate in the upcoming poll -- making it the largest number ever to participate in a Seychelles presidential election. Since 1993, the ruling Parti Lepep, previously known as the Seychelles People's Progressive Front, has won every presidential race. Seychellois President James Michel announced in February he would seek a third and final term in office.
© Copyright IBTimes 2023. All rights reserved.