Who Is Ali Shukri Amin? Virginia ISIS Teenager Behind Pro-Islamic State Twitter Sentenced To 11 Years In Prison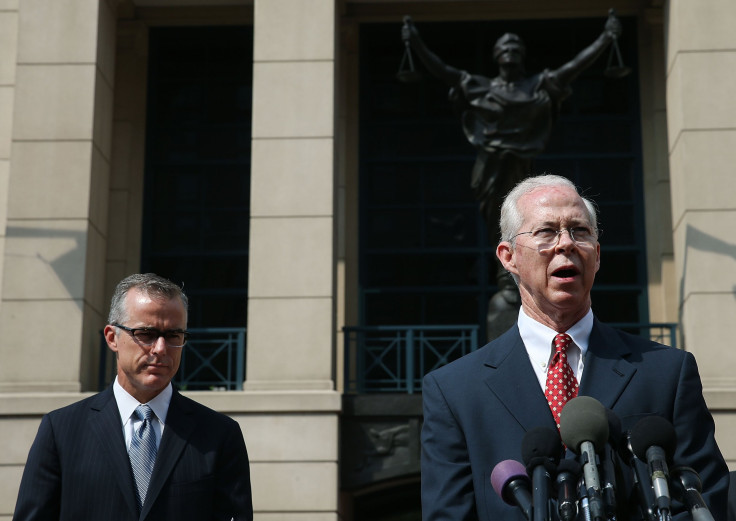 A 17-year-old from Virginia was sentenced Friday to 11 years in prison for using social media to raise funds for and encourage a peer to join the Islamic State group, also known as ISIS or ISIL. Ali Shukri Amin, an honor student at his Manassas high school, pleaded guilty earlier this summer to conspiring to provide material support to terrorists, CBS News reported.
"Today's sentencing demonstrates that those who use social media as a tool to provide support and resources to ISIL will be identified and prosecuted with no less vigilance than those who travel to take up arms with ISIL," U.S. Attorney Dana J. Boente said in a news release. "The Department of Justice will continue to pursue those that travel to fight against the United States and our allies, as well as those individuals that recruit others on behalf of ISIL in the homeland."
Prosecutors had wanted Amin sentenced to 15 years, but his lawyers advocated for six. U.S. District Judge Claude M. Hilton ultimately decided on an 11-year sentence followed by a lifetime of supervision.
Amin confessed in June to using the now-suspended Twitter account @AmreekiWitness to encourage his 4,000 followers to donate to the Syria-based extremists via bitcoin. He also helped his friend, 18-year-old Reza Niknejad, leave the country to join ISIS. Niknejad faces similar charges.
Amin submitted a letter to the judge before his sentencing saying he'd denounced ISIS, which he initially supported because he felt it was a way "to deepen my religious faith and to make sense of the things that I was reading about in Iraq, Afghanistan and Syria." He added that his Twitter account and blog allowed him to form friendships where people respected him, NBC News reported.
"For the first time I was not only being taken seriously about a very important and weighty [topic], but was actually being asked for guidance," Amin wrote. "I became lost and caught up in something that takes the greatest and most profound teachings of Islam and turns them into justifications for violence and death."
ISIS is known for its recruiting techniques that target young people on the Internet. About 50 Americans have been charged with aiding the militants, the Washington Post reported.
© Copyright IBTimes 2022. All rights reserved.
FOLLOW MORE IBT NEWS ON THE BELOW CHANNELS