Who Are Mali Hotel Hostages, Victims? Everything We Know About The Deadly Assault On Radisson Blu In Bamako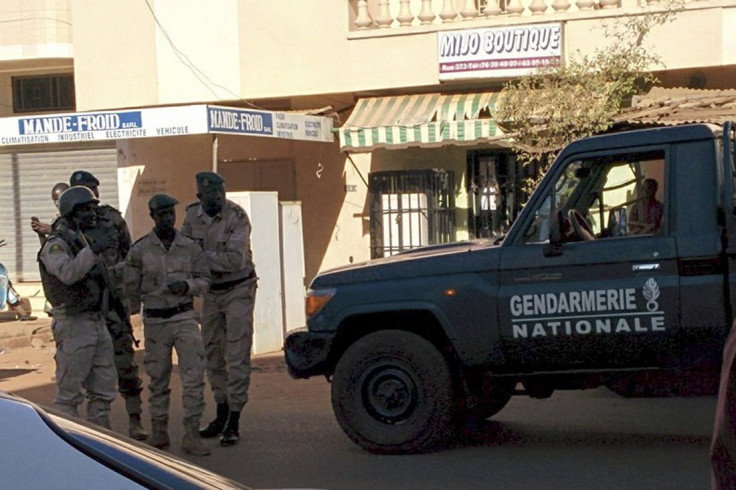 All of the people taken hostage Friday at the Radisson Blu Hotel in Bamako, Mali, reportedly have been released. Earlier in the day, gunmen stormed the hotel, taking 170 guests and employees hostage and killing at least three people. Although 80 people later escaped or were released or freed, many others were held captive inside the hotel for hours. Here's what we know so far about the victims, the hostages who were freed and those who remain.
Agence France-Presse reported that as of about 2 p.m. local time, 138 people -- 125 guests and 13 employees -- remained trapped in the hotel. Some of them were employees of Air France and Turkish Airlines. At least 20 Indians and seven Chinese citizens were also among those trapped. The U.S. State Department has said that Americans "might be present" in the hotel, the Hill reported.
Four Belgians had been present at the Radisson Blu Hotel, where the attack occurred, Belga News Agency reported. One was reportedly killed, a journalist for the agency subsequently tweeted.
The hostages who initially were either freed or managed to escape included seven Algerians, two Germans, five employees of Turkish airlines and 12 employees of Air France, the New York Times reported, citing Malian authorities and officials. Four Chinese nationals had been trapped in the hotel but were subsequently rescued, state news China Central Television reported. Air France has also confirmed via Twitter that 12 of its crew members had reached safety.
One report indicated that two Russians, who were airline employees, had escaped the hotel, although the state news agency Tass has reported that Russia did not have "exact information on Russian presence" at the Radisson Blu.
Those who were killed were two citizens of Mali and one French national, CNN reported, citing a United Nations official. A second report Friday, citing civil protection, updated the number to say that at least 15 people had been killed. Yet another report had the death toll at 27.
It had not yet been confirmed who planned or carried out the attacks, but Al-Mourabitoun, the so-called "Al Qaeda of West Africa," claimed responsibility later Friday. A hostage who was freed, Guinean singer Sékouba "Bambino" Diabate, told reporters that he had heard English spoken by the attackers, whom he heard ask, "Did you load it? Let's go."
© Copyright IBTimes 2023. All rights reserved.