Who Bought Stratolaunch? Here Are Some Good Guesses
If you follow aviation at all, you know that a company by the name of Stratolaunch Systems has recently been sold to a mystery buyer. This puts an end to the tumultuous time since the company's founder passed away in 2018. Now, the real question is, who bought them?
Stratolaunch had the unique ability to say that they had produced the biggest aircraft ever built. The giant has been grounded since April. But that's all old news; the question now is who purchased them and what their plans are for the company. With all the guesses, here is what we do know.
Microsoft co-founder Paul Allen established the company under his "Vulcan Holdings" in 2011. He was an established space enthusiast and aerospace fanatic. This was his dream outside of the computer world. Tragically Allen passed away in 2018 at the age of 65 years. His sister Jody immediately assumed all of her brother's estate and developed an exit strategy. Just mere months after Paul Allen's death, the plane was finally tested, it had a 2.5-hour long test flight from the Mojave Spaceport in California. This is where things get interesting, the company then proceeded to lay off a sizable portion of its workforce, but it remained intact.
On Oct. 11, Stratolaunch announced that it had to been sold for $400 million to a mystery buyer. While there is no detailed information available on the purchaser, this is a pretty specific technology. It is the largest aircraft to ever be flown, the wingspan measures in at an impressive 385 feet (117 m). It can carry a payload of 550,000 pounds and has a confirmed 1,300,000 pound max takeoff weight.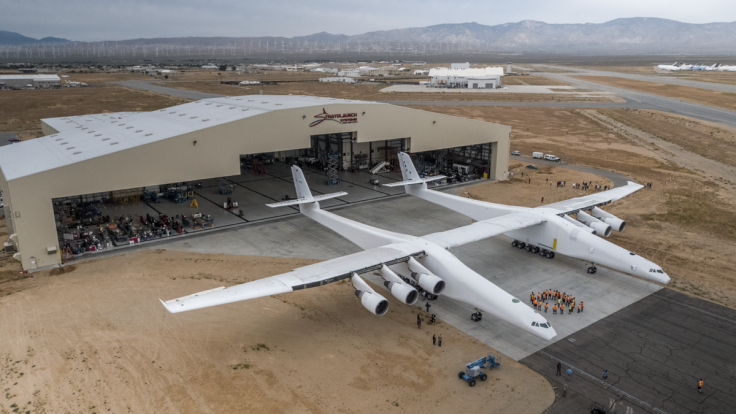 The aircraft known as "Roc" was developed to take rockets into high altitude flight and launch them upward. That surely isn't the kind of thing that somebody's going to buy to put in their backyard. There are a few key companies that would be quite interested in purchasing this kind of technology; some of them already use it. This includes Virgin Galactic, SpaceX, and Blue Origin. Northrop Grumman might also be interested in such technology because they used it to watch some of their payloads now.
None of the heavy hitters commented on the sale of the company except for Virgin. According to an MSNBC report, Richard Branson, owner of Virgin Galactic, did express interest in purchasing the satellite launch company, but only for $1. There are some humoristic undertones here; the reality of it is he may or may not have been joking as Virgin uses a similar platform to launch their payloads.
As the "Space Race" heats, Elon Musk and Jeff Bezos find at odds with each other. Their companies are competing to put people on the Moon by 2024. This certainly sounds like something that one of the two would like to have in their back pocket. One of the primary problems with this technology is the fact that it only had one and only one test flight. In the aviation world, that's hardly a cause to go out and mass-produce them.
The technology is reliable, though, as the company has remained intact during this tumultuous period. After confirmation sale to the mystery buyer, the company was seen to have posted job openings for 11 people two new test pilots. It appears that we will see the "Roc" fly again and somebody bought a huge toy.
© Copyright IBTimes 2023. All rights reserved.